Welche Bathmate sollte ich kaufen?
Leitfaden-Übersicht
Bathmate ist der Marktführer im Bereich der Penispumpen, insbesondere der Hydropumpen, die mit Wasser und anstelle von Luft arbeiten. In diesem Beitrag werden wir uns die 3 Typen/Produktreihen von Bathmate-Geräten ansehen, die verschiedenen Größenoptionen, wie man sich selbst abmisst, was man mit jedem Gerät bekommt und den alles entscheidenden Preis!

9 Minuten Lesezeit
Last updated 29 Mai, 2022
Table of Contents
[ Hide ]
Bathmate is regarded as the leading hydro penis pump in the industry, and having had all 3 Bathmate versions on my desk for review – checkout out my full reviews of the Hydro, Hydromax and HydroXtreme – it's clear to see why Bathmate is such a popular choice.
For many men looking to increase the size of their penis, resolve erectile dysfunction or simply perform better in the bedroom, a penis pump is a good choice, and for many, by reputation alone, you really can't go wrong with the quality and results that Bathmate offers.
If you've been wondering which Bathmate is right for me? then this article is an essential read before you place your order.
Ich werde nicht nur die Unterschiede zwischen der Bathmate Hydro, Hydromax and HydroXtreme Pumpen hervorheben, sondern ich werde dir auch sagen, wie man die perfekte Größe auswählt, wie viel eine Bathmate kostet und außerdem wo du deine Bathmate kaufen solltest, damit du nicht versehentlich eine Fälschung erwirbst!
Which Bathmate to Buy?

15 Minuten, 2 Sekunden
Fahre mit der Maus über das Video oder tippe es an, um die einzelnen Kapitel zu sehen und zu überspringen
What is a Bathmate?
First off, for the rare few of you that have never heard of this product, a Bathmate is a hydro penis pump. This means it's a penis pump that has been specifically designed for use with water.
Notably Bathmate pumps work best when used with water, however for those that don't have the opportunity or privacy to use the pumps in the bath or shower, they can be used as air pumps albeit offering in my view, poorer comfort, support and results.
When used with warm water (which further helps to improve blood flow), the Bathmate is placed over the penis and pumped to create a vacuum of pressure.
Using water rather than air means the Bathmate provides a more comfortable pumping experience, whilst water also provides more equal pressure over the entire length of the penis which in turn leads to better results and a safer pumping experience.
Dieser Prozess der Erzeugung eines Druckvakuums zieht Blut in den Penis, was dazu beitragen kann, die Symptome von Erektionsstörungen zu überwinden, während auf lange Sicht die Möglichkeit besteht, sowohl die Länge als auch den Umfang des Penis zu vergrößern.
Diese Penisvergrößerung ist zunächst vorübergehend und hält bis zu einer Stunde nach der Anwendung an. Benutze die Bathmate für 15 Minuten pro Tag, 5 Tage die Woche und auf lange Sicht besteht die Möglichkeit, dauerhaft an Größe und Umfang zuzulegen.
Was natürliche Penisvergrößerung angeht, sind Hydro-Penispumpen wie die Bathmate meiner Meinung nach die sicherste, effektivste und schnellste Methode, um eine Vergrößerung des Penis zu erreichen.
What Size Bathmate Should I Get?
Before you start thinking about which series of Bathmate you'd like to buy – the Hydro, Hydromax or HydroXtreme – you first need to carefully consider which size Bathmate you should buy.
You've likely been wondering exactly how do you measure for Bathmate? Importantly you want a Bathmate that allows enough room to grow but at the same time you don't want a device that is too big!
Also don't forget that the bigger the Bathmate, the more water you'll need and the heavier the device will become, so a Bathmate shower strap is essential for those not planning on using their Bathmate in the bath.
To determine which size Bathmate you should buy, you need to accurately measure the size of your penis.
If you're going to spend anywhere from for the Hydro7 up to a whopping for the HydroXtreme11 you seriously want to ensure your measurements are accurate!
How to Measure Your Penis Size Correctly
If you're not sure how to measure your penis size correctly, the following guide will show you the best approach to getting an accurate measurement.
First you need to get an erection – once aroused you need to use a ruler to measure from your pubic bone to the tip of your penis. This provides you with the length measurement.
For the girth, whilst still aroused, you need to measure around the thickest part of your penis. If you already have a Bathmate measuring gauge perhaps as a result of buying a Bathmate previously, you can use this to determine the girth, or circumference of your penis.
If you don't have a measuring gauge or a flexible measuring tape, you can simply use a piece of string which you can then check against a ruler.
In these photos I've used a lifelike imitation penis which is 6 inches in length and 5.5 inches in girth. That's a little over 15cm in length and just under 14cm in girth.
If you want to know how to measure your penis size without a ruler, the best approach is to use string and then use an online ruler like this one
.
Once you have the correct measurements you can then determine which size Bathmate provides the best fit. Bathmate also offer this size calculator where you can enter your length and girth and it will show you exactly which Bathmate devices are suitable for your size.
Using the lifelike imitation penis which measures 6 inches in length and 5.5 inches in girth, the Bathmate website tells us the best Bathmate pump for this size is the Hydro7, Hydromax7 or HydroXtreme7.
Which Bathmate Should I Buy?
Having measured yourself correctly, you'll then have a clearer idea of which series of Bathmate is suitable for your penis size.
In 2006 Bathmate introduced their first hydro penis pump – fast forward to present day, and they now offer three different models consisting of the Hydro, Hydromax and series.
Each Bathmate series offers something different in terms of features and accessories which is (as we'll come on to later) reflected in the price.
Bathmate Hydro Series
The Hydro series is the most basic model and comes in just one size although you do get a choice of 3 colours – blue, clear and red. There are no added extras, no accessories and this is shown in the price making it the cheapest Bathmate available at just .
The release valve can't be locked, the bellow of the pump doesn't provide as much pressure as the higher priced Hydromax and HydroXtreme series pumps, whilst the base of the bellow has limited padding for comfort.
Put simply, it's pretty basic but it can get the job done.
Die Bathmate Hydro7 ist meiner Ansicht nach eine Pumpe für Anfänger – eine Bathmate für diejenigen mit einer Erektionslänge zwischen ~ 13 cm und ~ 17 cm (5 – 7 Zoll), die vielleicht ein begrenztes Budget haben.
Es ist ein perfektes erstes Gerät, ideal für diejenigen, die noch nie zuvor eine Hydropumpe benutzt haben. Wenn du jedoch vorhast, die Bathmate ernsthaft zu benutzen, wenn du eine Langzeitnutzung und dauerhafte Ergebnisse anstrebst, während deine Größe entweder unter 5 oder über 7 Zoll liegt, dann solltest du deine Aufmerksamkeit am besten auf die Hydromax-Produktreihe richten (unten).
Bathmate Hydromax Series
The Bathmate Hydromax series (priced from to ) is the next step up – in my view it's for those that want to take their pumping experience more seriously or for those with a penile size that isn't suitable for the Hydro7 version.
The Hydromax7 (and other sizes in the Hydromax range) offers four specific improvements over the rather basic Hydro7 version.
You get an improved valve cap which can be set in either the open or closed position, whilst the join between the cylinder and the bellow allows for the cylinder to be rotated meaning you can always keep the measurement scale on the side of the Bathmate device in clear view.
The most noticeably and useful improvement though is the bellow of the pump. It has been upgraded to increase pressure by 35% whilst inserted in the bottom of the bellow there is a specially designed comfort pad insert to cushion your groin region more effectively when pumping.
The Hydromax series comes in 5 different sizes suitable for those between 2 and 9 inches; each version is aimed towards a specific penile length measurement, whilst the Hydromax7 Wideboy and Hydromax9 offer a device for those longer in length, but also thicker in girth as well.
The Hydromax3 is for those between 2 and 3 inches – it is also worth noting that Bathmate is not suitable for those under 2 inches of erect length.
The Hydromax5 should be chosen if you're between 3 and 5 inches of erect length, the Hydromax7 if you're between 5 and 7 inches, whilst the Hydromax7 Wide Boy is designed for those with a girth of 6.5 inches or more, whilst the Hydromax9 offers between 7 and 9 inches of erect length, whilst also accommodating in excess of 6.5 inches of girth, up to a maximum of 7.6 inches.
Each Hydromax, regardless of size is available in 3 colours – clear, blue and red. By far, clear is my favourite of the 3 colour options simply because it provides a better view inside the device when in use.
Bathmate Hydromax Sizing & Pricing (German)
| | Min Länge | Max Länge | Max Umfang | Preis |
| --- | --- | --- | --- | --- |
| Hydromax3 | 1" / 3cm | 3" / 8cm | 6.5" / 16.5cm | |
| Hydromax5 | 3" / 8cm | 5" / 13cm | 6.5" / 16.5cm | |
| Hydromax7 | 5" / 13cm | 7" / 18cm | 6.5" / 16.5cm | |
| Hydromax7 (WB) | 5" / 13cm | 7" / 18cm | 7.6" / 19cm | |
| Hydromax9 | 7" / 18cm | 9" / 23cm | 7.6" / 19cm | |
Bathmate HydroXtreme Series
For those that want the best or simply need a Bathmate that can accommodate a larger than average penis size, the HydroXtreme (priced from to ) is the ultimate penis pump!
If you are looking for serious results in length and girth and using Bathmate is going to become part of your daily routine for the months and years to come, there is no doubt that the HydroXtreme series is the Bathmate penis pump for you!
The HydroXtreme offers the same quality and features of the Hydromax but also includes a hand pump (for easier pumping and stronger pressure), along with a large black carry case that can hold all the other accessories that come with this package.
You get the Bathmate, hand ball pump, comfort pad insert, shower strap, security lock, measuring gauge, a cleaning kit, cleaning spray and Bathmate towel. You'll find all the accessories mentioned in my full Bathmate HydroXtreme review.
Literally everything you could ever need to keep your Bathmate clean and have comfortable, effective pumping sessions that produce real, long term results.
Die Bathmate HydroXtreme Produktreihe hat 5 Größen, beginnend mit dem HydroXtreme5, der für diejenigen mit bis zu 13 cm (5 Zoll) Erektionslänge ist.
Der HydroXtreme7 und der HydroXtreme 7 Wide Boy fassen jeweils 13 bis 17,8 cm (5 bis 7 Zoll) Erektionslänge, während der letztere auch bis zu 19,3 cm (7,6 Zoll) Umfang erlaubt.
An der Spitze der Bathmate-Produktreihe steht die HydroXtreme11 – sie ist die teuerste, hat das meiste Zubehör und bietet Platz für 22,9 cm bis 27,9 cm (9 – 11 Zoll) in Erektionslänge und satte 21,6 cm (8,5 Zoll) im Umfang.
Einfach ausgedrückt ist die Bathmate HydroXtreme der Goldstandard unter den Penispumpen und eine großartige Möglichkeit, auf natürliche Weise für die Gesundheit deines Penis zu sorgen.
Bathmate HydroXtreme Sizing & Pricing (German)
| | Min Länge | Max Länge | Max Umfang | Preis |
| --- | --- | --- | --- | --- |
| HydroXtreme3 | 1" / 3cm | 3" / 8cm | 6.5" / 16.5cm | |
| HydroXtreme5 | 3" / 8cm | 5" / 13cm | 6.5" / 16.5cm | |
| HydroXtreme7 | 5" / 13cm | 7" / 18cm | 6.5" / 16.5cm | |
| HydroXtreme7 (WB) | 5" / 13cm | 7" / 18cm | 7.6" / 19cm | |
| HydroXtreme9 | 7" / 18cm | 9" / 23cm | 7.6" / 19cm | |
| HydroXtreme11 | 9" / 23cm | 11" / 28cm | 8.5 / 21.5cm | |
How Much Does a Bathmate Cost?
Price is likely to be a key consideration where choosing a Bathmate device is concerned.
The Hydro7 regardless of colour is , whilst the Hydromax series ranges from up to .
The HydroXtreme (as I've already highlighted) offers the ultimate package combining the best Bathmate penis pump and pretty much every accessory you could dream of along with the exclusive handball pump.
This starts at for the HydroXtreme5 up to an eye watering for the HydroXtreme11.
Notably pricing does increase based on the initial size of your penis – so the bigger you are, the marginally more you'll pay for the larger, longer or wider Bathmate cylinder.
If you've got even more money to spend, the totally exclusive Ultramale range gives you everything and more in an epically awsome hard metal case. Pricing depends on pump size (it includes the HydroXtreme version pump) ranging from to a whopping .
Of course for some of us the cost of a Bathmate is just a little too high whilst for others, water isn't really a viable option (especially if you live in shared accommodation).
If a Bathmate or specifically a water based penis pump isn't suitable, then I'd definitely suggest reading my ultimate guide to the best penis pumps, which includes both air and electric pump models as well.
Bathmate Pricing & Sizes
The Bathmate Hydro7 which is available in clear, blue and red is priced at .
If you're interested in the Hydromax or HydroXtreme series though, take a look at the following Bathmate pricing table below which lists every Bathmate version and it's pricing based on your local currency. The Wide Boy versions are denoted with the abbreviation (WB) which notably offer the same length but a larger girth for those that are that little bit thicker.
Bathmate Sizing & Pricing (German)
| Model | Min Length | Max Length | Max Girth | Price |
| --- | --- | --- | --- | --- |
| Hydro7 | 5" / 13cm | 7" / 18cm | 6.5" / 16.5cm | |
| Hydromax3 | 1" / 3cm | 3" / 8cm | 6.5" / 16.5cm | |
| Hydromax5 | 3" / 8cm | 5" / 13cm | 6.5" / 16.5cm | |
| Hydromax7 | 5" / 13cm | 7" / 18cm | 6.5" / 16.5cm | |
| Hydromax7 (WB) | 5" / 13cm | 7" / 18cm | 7.6" / 19cm | |
| Hydromax9 | 7" / 18cm | 9" / 23cm | 7.6" / 19cm | |
| HydroXtreme3 | 1" / 3cm | 3" / 8cm | 6.5" / 16.5cm | |
| HydroXtreme5 | 3" / 8cm | 5" / 13cm | 6.5" / 16.5cm | |
| HydroXtreme7 | 5" / 13cm | 7" / 18cm | 6.5" / 16.5cm | |
| HydroXtreme7 (WB) | 5" / 13cm | 7" / 18cm | 7.6" / 19cm | |
| HydroXtreme9 | 7" / 18cm | 9" / 23cm | 7.6" / 19cm | |
| HydroXtreme11 | 9" / 23cm | 11" / 28cm | 8.5" / 21.5cm | |
Where to Buy Bathmate
If you've already started searching for ideas on where to buy Bathmate from, chances are you've noticed and already realised that there are hundreds if not thousands of online retailers selling the full range of Bathmate hydro pumps.
Given the very wide variety of both online and offline stores, you're spoilt for choice however I would personally air on the side of caution given the fact there are so many fake and counterfeit versions of Bathmate on the market.
To ensure your buying a legitimate, authentic Bathmate hydro pump and to cushion the financial cost, it's well worth buying from the official Bathmate website where you'll not only get completely free shipping, but you also get a full 60 day money back guarantee period allowing you to return your Bathmate for a full refund if you're not entirely happy.
You generally won't find Bathmate for sale elsewhere for a hugely different or varied price, whilst if you do then it's a good chance the product could be counterfeit.
Rather than taking a gamble and, given the fact that the official Bathmate customer support team know absolutely everything and anything you could ever want to know about their products, i'd always recommend buying directly from Bathmate.
If you do purchase from Bathmate directly, you may be wondering where does Bathmate ship from? The answer is one of more than 23 distribution warehouses dotted across the globe so once you've ordered, regardless of which country you live in, delivery is generally pretty quick!
Given the free shipping, warranty and 60 day money back guarantee, not to mention the fact that your not really going to find an authentic Bathmate cheaper elsewhere, whether your asking yourself which Bathmate should i buy, what size Bathmate should I get or how much does a Bathmate cost, you can't go wrong and likely won't find a better deal so you're always best off buying from the official Bathmate website – BathmateDirect.com
.
If you're still not quite sure which Bathmate to buy, then why not read (or watch) my full reviews of the Bathmate Hydro7, the Bathmate Hydromax7 and the amazing Bathmate HydroXtreme7.
This Content Was Written By...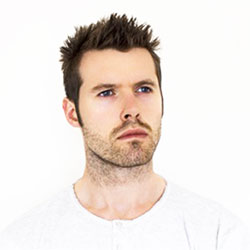 Chris ist der Inhaber und Schöpfer der Ressource zur Penisvergrößerung. Er verfügt über jahrelanges Wissen in der Nische der männlichen Verbesserung und hat im Laufe der Jahre zahlreiche Produkte getestet und bewertet.