6 Essential Circumcision Healing Tips (Baby and Adults)
Article Overview
Circumcision has become a rather common, routine medical procedure. Whether your looking to become circumised for medical, personal or religious reasons, this article covers some of the best circumcision healing tips for either you – a grown adult – or your male offspring. 

8 minutes read time
Last updated 1 September, 2022
Table of Contents
[ Hide ]
Circumcision refers to the act of removing the skin that covers the head (glans) of the penis. This covering is known as the foreskin, and circumcision involves surgical removal of it. While the procedure is standard, the proper aftercare will ensure the area heals correctly, both for adult males and babies.
Here are six tips for encouraging healing after circumcision:
Keep the area clean.
Accelerate healing as much as possible.
Change the dressing regularly.
Massage petroleum jelly onto the penis head.
Ensure you wear the right underwear.
Avoid any physical activity.
Although these tips are important for anyone who's recently undergone circumcision, some of them, such as avoiding physical activity and wearing the right underwear, won't apply as much to newborns. Additionally, some things that are relevant to babies won't be relevant to grown men. For that reason, I'll also provide you with separate sections outlining circumcision aftercare for both men and babies at the end of this article.
This Content Was Written By...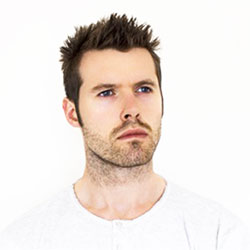 Chris is the owner and creator of Penis Enlargement Resource. He has years of knowledge in the male enhancement niche and has tested and assessed numerous products over the years.