How To Apply Steroid Cream for Phimosis (Easy Guide)
Article Overview
In this article I cover the topic of Phimosis – a medical condition that can affect uncircumcised males of any age. Although sometimes surgery is required to resolve Phimosis, in this easy guide I'll cover how to apply steroid cream to help resolve your Phimosis.

8 minutes read time
Last updated 10 February, 2023
Table of Contents
[ Hide ]
Phimosis is one of those rare conditions that only affect a few people. There aren't any particular genes or preexisting conditions that predispose a man to phimosis
except that it only happens to uncircumcised males. In severe cases, the doctor may recommend the use of some topical steroid cream or ointments to help soothe the discomfort.
Here are steps on how to apply steroid cream for phimosis:
Buy a syringe to apply the cream.
Put the cream in the syringe tube.
Apply the cream on the site of the phimosis.
Retract the foreskin to allow the cream to seep in.
Stretch the foreskin to make it loose.
Repeat the above steps three times daily.
Parents tend to feel concerned when the foreskin on their newborn son cannot be pulled back with ease as ordinarily, this should be a relatively easy thing to do. This article explains in detail the steps to apply steroid cream
for phimosis while making sure the penis is clean and free from urine.
This Content Was Written By...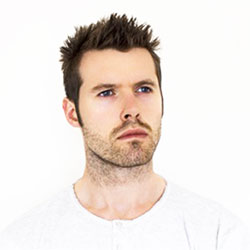 Chris is the owner and creator of Penis Enlargement Resource. He has years of knowledge in the male enhancement niche and has tested and assessed numerous products over the years.