How To Deal With "Blue Balls" From Erectile Dysfunction
Article Overview
Blue balls – epididymal hypertension (EH) – is a condition that occurs when you're sexually aroused for a long period of time, but struggle to reach climax. In this article I'll cover 10 of the best ways to relieve the rather uncomfortable symptoms of blue balls, that usually occur as a result of erectile dysfunction.

8 minutes read time
Last updated 1 September, 2022
Table of Contents
[ Hide ]
Erectile dysfunction (ED) is a growing phenomenon among men worldwide, and it's affecting more than just relationships; it's also impacting lives. But, how does ED impact another common male sexual misfire known colloquially as "blue balls"?
Here are 10 helpful tips on how to deal with "blue balls" resulting from erectile dysfunction:
Try "getting it on" by yourself or with a willing partner.
Do some heavy lifting to help ease the aching.
Engage in exercise to relieve discomfort.
Keep yourself distracted from your arousal.
Relax your mind and body with meditation.
Get a massage.
Take a cold shower or get a cold compress.
Try to use the bathroom.
Submerge yourself in a warm bath.
Take a load off and lay down.
Erectile dysfunction is a medical condition, also referred to as impotence, that essentially means that afflicted men can't get or keep an erection firm enough for intercourse. If you're struggling with impotence and blue balls, read on for some handy tips about how to help relieve that achy feeling below the belt.
This Content Was Written By...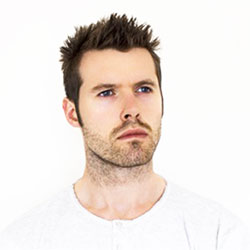 Chris is the owner and creator of Penis Enlargement Resource. He has years of knowledge in the male enhancement niche and has tested and assessed numerous products over the years.