10 Common Foods to Avoid for Male Fertility
Article Overview
Living a healthy lifestyle is important not just for your penis, but your generally well-being as well. In this article I cover 10 common foods that have the potential to negatively impact your male fertility levels; cut these out and you'll be making babies in no time!

8 minutes read time
Last updated 11 April, 2023
Table of Contents
[ Hide ]
You've no doubt heard the saying "you are what you eat," and as it turns out, there's a lot of truth in this. In fact, there's a close relationship between fertility and the foods you choose to eat. However, it can be tough to know which foods to keep on your plate and which foods to avoid.
Here are the top 10 common foods to avoid for male fertility:
Canned soups
Beef jerky
Microwave popcorn
Non-dairy coffee creamers
High-fat dairy products
Soda and sugary drinks
Processed and red meats
Soy
Energy drinks
Alcohol
Read on to learn the cause behind these foods and the negative impact on your fertility and reproductive health.
This Content Was Written By...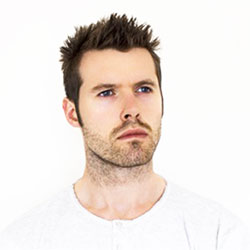 Chris is the owner and creator of Penis Enlargement Resource. He has years of knowledge in the male enhancement niche and has tested and assessed numerous products over the years.