8 Signs That a Man Has Sexual Performance Anxiety
Article Overview
We all have our bad days in the bedroom and our mental health can have a massive impact on our sexual performance. In this article I cover 8 signs to watch out for where sexual performance anxiety is concerned and what you can do to overcome this psychological barrier. 

9 minutes read time
Last updated 31 August, 2022
Table of Contents
[ Hide ]
Having problems in the bedroom is unfortunately common, even if the exact situation is unique. Sexual performance anxiety (SPA) can arise from a lot of different sources and can be difficult to treat. What are some signs of sexual performance anxiety in a man?
Here are eight signs that a man has sexual performance anxiety:
He has low confidence or low self-esteem.
He is suffering from clinical depression.
He begins fighting with his partner.
Premature ejaculation becomes a problem.
He suffers from erectile dysfunction.
He's experiencing new or worsening anxiety.
He has a low libido
The man has an unexpected midlife crisis.
In this article, I'll be covering all the symptoms and sources of sexual performance anxiety, as well as possible solutions and suggestions to help alleviate this type of anxiety.
This Content Was Written By...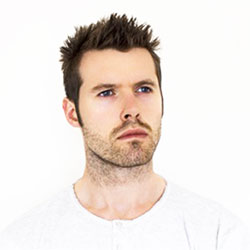 Chris is the owner and creator of Penis Enlargement Resource. He has years of knowledge in the male enhancement niche and has tested and assessed numerous products over the years.