Can Testosterone Injections Increase Penis Size?
Article Overview
Testosterone can affect how our bodies function – from how thick our hair is, how positive our mood and how easy it is to gain muscle mass. In this article I'll cover all of the above, whilst also highlighting whether or not testosterone injections can impact or indeed increase the size of our most prized muscle… the penis!

8 minutes read time
Last updated 13 September, 2022
Table of Contents
[ Hide ]
If you've considered taking testosterone injections, you may have wondered exactly what that entails. A common rumor is that T injections will increase penis size or enhance male performance, but how true is this? Can testosterone injections really increase penis size?
Testosterone injections do not increase penis size. They can help improve libido, which in turn may lead to firmer erections that can give the illusion of being bigger. Testosterone injections may also increase spontaneous erections.
In this article, I'll be covering everything you could ever want to know about testosterone shots, including how they work, side effects, cost, and many more relevant topics.
This Content Was Written By...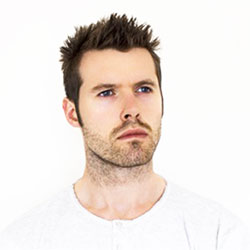 Chris is the owner and creator of Penis Enlargement Resource. He has years of knowledge in the male enhancement niche and has tested and assessed numerous products over the years.