Can Testosterone Injections Increase Penis Size?
Article Overview
Testosterone can affect how our bodies function – from how thick our hair is, how positive our mood and how easy it is to gain muscle mass. In this article I'll cover all of the above, whilst also highlighting whether or not testosterone injections can impact or indeed increase the size of our most prized muscle… the penis!

8 minutes read time
Last updated 26 May, 2022
Table of Contents
[ Hide ]
If you've considered taking testosterone injections, you may have wondered exactly what that entails. A common rumor is that T injections will increase penis size or enhance male performance, but how true is this? Can testosterone injections really increase penis size?
Testosterone injections do not increase penis size. They can help improve libido, which in turn may lead to firmer erections that can give the illusion of being bigger. Testosterone injections may also increase spontaneous erections.
In this article, I'll be covering everything you could ever want to know about testosterone shots, including how they work, side effects, cost, and many more relevant topics.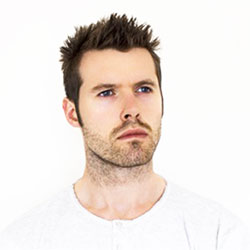 So I'm Chris Sabian, the creator and owner of the Penis Enlargement Resource website.
Now I'm going to be honest, I'm actually really happy with the size of my penis – i've never had any complaints, and it works exactly how it's meant to.
That said however, I have worked for various companies and businesses within the men's sexual health niche – it's from these years of experience actually working on a number of different products that i have an absolute wealth of knowledge on what does and doesn't work.
Yes natural penis enlargement IS possible but the amount of bullshit out there is phenomenal.
In some cases, even doctors don't know what is truly possible, with many (especially in the US) simply prescribing treatment options that are the most profitable for their clinics!
The number of times I've seen adverts online for this miracle cure for erectile dysfunction, or a product claiming to give you 3 more inches in less than a month really does play in to the unrealistic and misguided view point of so many and that is why i created Penis Enlargement Resource – to stop the scare mongering and provide a completely unbiased view point on every product that passes my desk.
Yes! Every product i review i actually have possession of – i'm not simply writing reviews based on other generic online content, so if your reading a review and can't see any unique photos or videos, chances are it's just an affiliate marketer trying to make a quick buck off your insecurities.
So take a step back, read the articles I've written and see which products I'd REALLY recommend, so you can take that first step towards making your penis bigger, stronger or harder.
The journey to natural penis enlargement is not a fast process, it is not an easy process… but if you stick with it, i absolutely promise you, it IS possible.
Chris