Dangers of Penis Pumps
Article Overview
Penis pumps can be incredibly dangerous – use too much pressure, or pump too hard and you'll end up with bruising, or worse, erectile dysfunction and long term damage to your penis. Find out the top 7 dangers of penis pumps and importantly, how to avoid getting hurt!

10 minutes read time
Last updated 11 April, 2023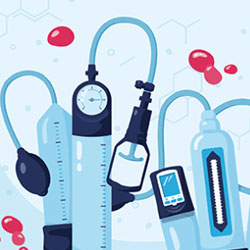 Table of Contents
[ Hide ]
In the world of penile devices, you're essentially limited to two specific types of product – penis traction devices and penis pumps. There are varying versions of both types of product from a variety of manufacturers, whilst both types of product have there dangers if not used correctly.
In the case of penis pumps, not only does the wide variety and quality of products have an impact on how safe these type of devices are, given a penis pump uses a vacuum of pressure with the aim of increasing blood flow to the penis, this in itself opens up a whole new avenue of associated dangers and risks when using a penis pump.
Below you'll find my list of the top 7 dangers and risks of using penis pumps – dangers that you can watch out for and avoid to ensure you don't get injured when using such a device.
Beyond the dangers of using a penis pump, I've also created this penis pump guide that covers everything you need to know about penis pumps (including whether or not they work), whilst my list of best penis pumps is an absolute must read if you're planning on buying a vacuum pump!
Air Penis Pumps vs Hydro Penis Pumps
Penis Pumps & Penile Health
Penis Pump Pressure
Penis Pump Pressure Release
Psychological ED & Penis Pump Usage
Going Too Fast & Not Taking Breaks
Summary
This Content Was Written By...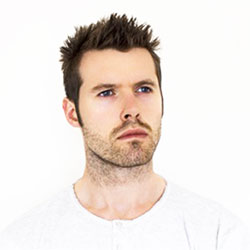 Chris is the owner and creator of Penis Enlargement Resource. He has years of knowledge in the male enhancement niche and has tested and assessed numerous products over the years.