Do Penis Pumps Really Work?
Article Overview
Whether you're thinking of getting a novelty pump to add a bemusing spark to your bedroom relationship, you've heard the stories about how penis pumps can give you stronger erections, help stop premature ejaculation, erectile dysfunction and make your make bigger, this article answers every penis pump question you want to know!

20+ minutes read time
Last updated 6 July, 2023
Table of Contents
[ Hide ]
Put simply… YES! Penis pumps really do work BUT if you're unrealistic and you're hoping to gain an extra 6+ inches in the next couple of months, as with any natural approaches to penis enlargement, you're going to be bitterly disappointed.
Although the quality, variety and price of penis pumps on the market varies massively, the principle behind a penis pump – creating a powerful vacuum of pressure to improve blood flow and increase penis size – is medical proven to be effective. So yes, penis pumps DO work!
One core indicator of this, beyond simply relying on reading online product reviews of various penis pump products, is to look at the medical community.
The fact that doctors recommend penis pumps as a means of resolving impotence (although many haven't quite cottoned on to the potential of pumps for enlargement) goes a long way to illustrate and clearly answer the question, do penis pumps work!
If you're ready to buy your first penis pump or you're looking to upgrade to a pump that offers more features, durability or simply better results, check out my list of best penis pumps – otherwise keep reading to find out exactly what penis pumps are and how they can help your penis!
What is a Penile Vacuum Pump?
A penis pump or (as its also known) a vacuum constriction device (VCD), is a plastic cylinder which is placed over the penis and then, as the name suggests "pumped" to create a vacuum of pressure around the penis.
When this vacuum is created, it provides an increase in blood flow to the penis allowing for stronger erections, the treatment of erectile dysfunction and even enlargement of the male member.
What is a Penis Pump Made Of?
Penis pumps are usually made from a combination of hard plastic for the cylinder and softer, more pliable rubber or silicone materials for the pump, pump sleeve or as its also known, the silicone cap.
The durability of each of these components and how "skin safe" the materials of the device are, ultimately comes down to the quality and price of the product – generally devices that are more expensive offer better quality, durability and (as a result), better safety especially where long term usage is concerned.
Have a read of this article by Love Honey [link
] that gives a great overview of the variety of different materials used not only in conjunction with penis pumps, but with sex toys in general.
What Types of Penis Pump Are There?
How Do I Use a Penis Pump?
How Long Should I Use a Penis Pump For?
The best results especially if you're looking to increase the size of your penis are achieved when using the device for between 15 to 20 minutes per day. You should always start initially with 5-minute sessions and gradually increasing the duration over the course of the initial 3 to 4 weeks of use.
It is also important that you take rest days – these are days when you simply don't use the penis pump and give your body time to rest, relax and recover. It's recommended that you take 2-3 rest days per week especially if you're new to using a penis pump.
Long term the amount of time you use your pump for, will depend on why you're using the device in the first place. If you suffer from erectile dysfunction you may find a few weeks to a few months, followed by occasional use is more than ample. For others that are looking for permanent gains from pumping, your realistically looking at 3-12+ months of use to see a notably, permanent increase in size – notably in terms of length, but also girth as well especially if you're using a water based, hydro penis pump such as Bathmate.
How is Pressure Created Inside a Penis Pump?
Can a Penis Pump Cure Erectile Dysfunction?
Yes! The key principle of any penis pump is to create a vacuum within a cylinder and it's that vacuum that allows blood to be encouraged and drawn into the penis hence resulting in an erection being achieved.
It's this process of using a penis pump that doctors recommend as a treatment for erectile dysfunction as this over time and with repeated use will increase the size of the corpora cavernosa (blood vessels that are responsible for holding 90% of the blood in the penis) which with repeated use of the vacuum constriction device increases blood flow to the penis – hence bigger, harder, stronger erections are attained.
For those with erectile dysfunction, the lack of arousal is down to a physical or psychological issue. A penis pump cannot help resolve ED that is caused by an underlying condition (such as diabetes) or a physiological issue (such as depression or low self esteem) however if the underlying cause of your ED has been resolved, then if recommended by a medical professional, curing impotence using a penis pump has a very good chance of success.
Should I Use a Constriction Ring With a Penis Pump?
Can a Penis Pump Increase Penis Size?
Yes! Increases in both length and girth can be achieved using long term usage of a penis pump.
When we say "long term" we're talking about 1-2 months for temporary gains (gains that disappear after a couple of hours) and anywhere from 3-12+ months for permanent gains depending on the amount of size increase you're looking to achieve.
In the initial stages of using a penis pump the vacuum of pressure helps to draw blood into the penis which helped resolve medical conditions such as erectile dysfunction whilst also offering the user stronger, harder erections.
With long term use this process allows the two corpora cavernosa veins in the penis to slowly and gradually expand to hold more blood – Is this process that over a prolonged period of time allows the penis to increase in both length and girth size.
Essentially the biggest factor that affects the ability to enlarge the penis using a penis pump is time. If you haven't got the patience or dedication to use a penis pump five times a week, over the course of 3-12+ months, then this approach to natural penis enlargement probably isn't right for you.
How Many Inches Can I Gain Using a Penis Pump?
What is a Penis Pump Sleeve?
A penis pump sleeve is made from latex, silicone or rubber and is located at the base of the pump where you hold the device against your skin.
These sleeves or gaskets as they are also known, are essentially a form of accessory for your device offering an upgrade or replacement to enhance the comfort or results the pump provides.
By upgrading to a better quality sleeve you can improve comfort (as some are more skin safe than others), whilst also improving the fit around the penis whilst providing a better seal resulting in less potentially leakage of pressure.
Due to the price and flexibility of pump sleeves, many men trim or taper the pump sleeve to provide a fit that better suits the specific contours of their groin region hence also resulting in not just better comfort but improved suction as well.
What is a Penis Pump Gaiter/Bellow?
Are Penis Pumps Dangerous?
Yes. As with any type of product, if used incorrectly a penis pump can be dangerous and cause irreversible damage to your penis if not used properly.
By using too much pressure, by using a penis pump for too long, for releasing pressure from the cylinder to quickly… all of these things have the potential to damage your penis and in some cases cause permanent erectile dysfunction.
It's very important that you read all of the safety information that comes with your penis pump, do some research online so you understand and learn how things can go wrong when you pump and if you do start to experience pain, discomfort or discolouration of the penis immediately stop using the device until your symptoms have subsided or you consulted with a medical practitioner.
For more information on how dangerous a penis pump can potentially be, have a read of our article on the dangers of penis pumps. The article covers 7 of the most popular (and most dangerous) mistakes you can make when using a penis pump.
Do Doctors Recommend the Use of Penis Pumps?
Can I Cure Peyronie's Disease With a Penis Pump?
Can I Cure Congenital Penile Curvature Using a Penis Pump?
How Much Does a Penis Pump Cost?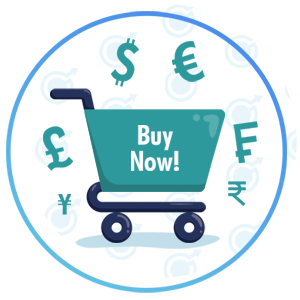 As with any type of product, quality does come at a cost so pricing does vary considerably depending on what type of penis pump (air, water or electric) you're looking to purchase.
Novelty penis pumps that are made from poor quality materials (and are less likely to stand the test of time) can be purchased for under with electric penis pumps being generally more expensive due to the additional working parts.
Hydropumps on the other hand are at the top end of the price list due to the use of more durable materials – these can again vary in price depending on the type of product you purchase and the number of additional accessories/features the product costs but expect to budget anywhere between and for a good quality penis pump that can be used in water and will invariably offer feasible results over the long term (we're talking 6-12+ months).
If you're ready to buy a penis pump, then you'll definitely want to read my article on the best penis pumps worth considering.
This Content Was Written By...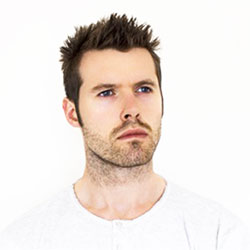 Chris is the owner and creator of Penis Enlargement Resource. He has years of knowledge in the male enhancement niche and has tested and assessed numerous products over the years.