Coconut Oil & Penis Enlargement
Article Overview
Coconut oil has a range of different applications – great for inclusion in your diet, whilst experts sing it's praises for skincare. The big question is though, can coconut oil increase the size of your penis? Can it make it bigger, longer and thicker? What other benefits, if any, are there from putting coconut oil on our willies? Let's find out…

13 minutes, 45 seconds read time
Table of Contents
Coconut oil has a wide variety of uses as it's perceived to be a solution for a wide variety of conditions and problems due to its potential health benefits.
Coconut oil has been touted as being able to get rid of cellulite, whiten teeth, remove wrinkles and has even been vaguely hinted at to help increase the size of the penis however where penis enlargement is concerned, there's no direct proof or evidence to indicate this is true.
Where penile health, enhancement and enlargement are concerned, coconut oil can be used as a lubricant during jelqing, it can be consumed as part of your diet which can increase your metabolism and as a result increases blood flow around the body – which will increase erection strength and help resolve the likes of erectile dysfunction – and at the more extreme end of the scale, there are reports that coconut oil has been used for penile injections in Thailand (I honestly wouldn't want to try it).
We'll go on to explore in this article the fact that there are many health benefits to using and taking coconut oil, both for your general health and for specifically penile health and enhancement reasons – that said the main takeaway from our research is that although coconut oil does provide some small level benefits to penile health, it's never going to give you any notable enlargement when used in isolation.
So let's find out exactly what coconut oil is, how it can be used and consumed along with the actual benefit of you using it for the health, and why it's really rather unlikely that you can enhance or enlarge your penis.
What is Coconut Oil
Coconut oil is essentially a saturated fat that can be extracted from the flesh of coconuts – that white pulp that you find inside the coconut shell (if you can crack it open that is).
You can buy coconut oil from a shop or online however it can also be make from home if you've got the time and patience to do so – check out this video on how to make your own.
Consistency wise, when it's warm or at room temperature it has a liquid, olive oil like consistency that is translucent in colour – hence its great as a lubricant which we'll discuss later in the article. When you cool it down, when you keep it in the refrigerator, that's when it becomes white and solid in appearance.
Over the years coconut oil has been touted as the latest superfood and antioxidant for improving your health and wellbeing – it does have a great variety of health benefits when included in your diet or used in a more hands on manor as a potential lubricant however there is still much controversy between medical professionals as to how healthy coconut oil truly is.
How to Make Coconut Oil

4 minutes, 48 seconds
Mouse over or tap the video to see and jump to the chapters
This Content Was Written By...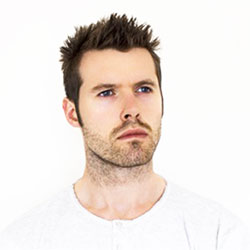 Chris is the owner and creator of Penis Enlargement Resource. He has years of knowledge in the male enhancement niche and has tested and assessed numerous products over the years.