Does Penile Torsion Correct Itself? What You Need To Know
Article Overview
In this article we cover penile torsion – what it is, how it's caused and importantly whether you can fix penile torsion yourself or whether the severity of the condition needs surgical intervention.

8 minutes read time
Last updated 30 August, 2022
Table of Contents
[ Hide ]
It's everyone's dream to bear healthy babies with no congenital medical conditions. However, some boys are born with penile torsion, which may cause both psychological and physical pain. So, what is penile torsion, and can it correct itself?
Penile torsion is a condition causing the twisting or counter clockwise rotation of the penis on its axis. The condition is usually mild and doesn't need treatment, but surgery might be required if the rotation is more than 90 degrees.
This article explores more about penile torsion, its causes, symptoms, risks factors, as well as those of other closely related medical conditions.
This Content Was Written By...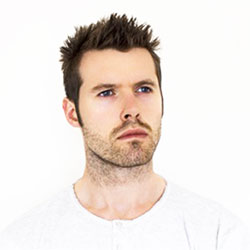 Chris is the owner and creator of Penis Enlargement Resource. He has years of knowledge in the male enhancement niche and has tested and assessed numerous products over the years.