Why Doesn't Your Foreskin Retract When Erect?
Article Overview
If you've got a foreskin that doesn't retract when you're erect, especially if you're also experiencing pain, this article covers a number of potential medical causes, symptoms and ultimately when its best to seek medical expertise.

8 minutes read time
Last updated 30 August, 2022
Table of Contents
[ Hide ]
Everyone has bodily insecurities; some wish to be taller, thinner, or stronger. But what if you're concerned about your anatomy and functionality? What if your uncircumcised penis isn't retracting as it should?
An uncircumcised penis with a foreskin that doesn't retract when erect can result from several possible medical conditions, including phimosis, paraphimosis, or frenulum breve. The age of the patient and combined symptoms should be considered when deciding on a treatment plan.
If you're experiencing pain in addition to an unretractable foreskin, it may be time to make an appointment with a urologist. However, is this always necessary? Read on, and I'll discuss reasons your foreskin won't retract, when to see a healthcare provider, and when to consider circumcision.
This Content Was Written By...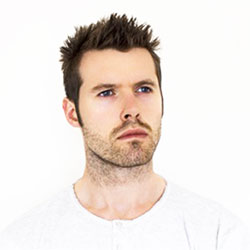 Chris is the owner and creator of Penis Enlargement Resource. He has years of knowledge in the male enhancement niche and has tested and assessed numerous products over the years.