How Long Does It Take To Increase Sperm Count?
Article Overview
If you're looking to improve and increase your sperm count, I've got some great tips and suggestions on how to improve your male fertility levels in the space of a couple of months. You'll also achieve a better lifestyle and improved health as a result – bonus!

8 minutes read time
Last updated 31 August, 2022
Table of Contents
[ Hide ]
Men in the western world are facing some of the lowest sperm counts
in the last 40 years, maybe even the lowest in recorded history. The news of this fact can bring on a lot of worry and anxiety, especially if you have been thinking about trying to conceive. Fortunately, there are ways that you can raise your sperm count.
It takes about 64 days to raise your sperm count, as long as there are no health or environmental factors at play. If you lead an unhealthy lifestyle, have certain medical issues, or are consistently in an environment with toxic elements, then it may take twice as long to raise your sperm count.
Here, I have laid out everything you need to know about healthy sperm, low sperm counts, and fertility, as well as ways to improve the health and vitality of your sperm. Read on to learn what you can do to conceive successfully and feel at ease with the health of your fertility.
This Content Was Written By...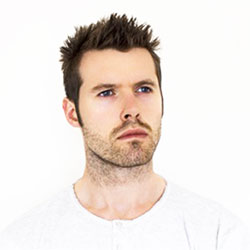 Chris is the owner and creator of Penis Enlargement Resource. He has years of knowledge in the male enhancement niche and has tested and assessed numerous products over the years.