How Long Does It Take To Increase Sperm Count?
Article Overview
If you're looking to improve and increase your sperm count, I've got some great tips and suggestions on how to improve your male fertility levels in the space of a couple of months. You'll also achieve a better lifestyle and improved health as a result – bonus!

8 minutes read time
Last updated 26 May, 2022
Table of Contents
[ Hide ]
Men in the western world are facing some of the lowest sperm counts
in the last 40 years, maybe even the lowest in recorded history. The news of this fact can bring on a lot of worry and anxiety, especially if you have been thinking about trying to conceive. Fortunately, there are ways that you can raise your sperm count.
It takes about 64 days to raise your sperm count, as long as there are no health or environmental factors at play. If you lead an unhealthy lifestyle, have certain medical issues, or are consistently in an environment with toxic elements, then it may take twice as long to raise your sperm count.
Here, I have laid out everything you need to know about healthy sperm, low sperm counts, and fertility, as well as ways to improve the health and vitality of your sperm. Read on to learn what you can do to conceive successfully and feel at ease with the health of your fertility.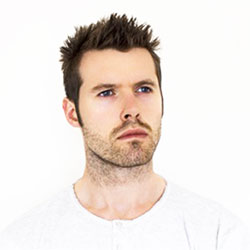 So I'm Chris Sabian, the creator and owner of the Penis Enlargement Resource website.
Now I'm going to be honest, I'm actually really happy with the size of my penis – i've never had any complaints, and it works exactly how it's meant to.
That said however, I have worked for various companies and businesses within the men's sexual health niche – it's from these years of experience actually working on a number of different products that i have an absolute wealth of knowledge on what does and doesn't work.
Yes natural penis enlargement IS possible but the amount of bullshit out there is phenomenal.
In some cases, even doctors don't know what is truly possible, with many (especially in the US) simply prescribing treatment options that are the most profitable for their clinics!
The number of times I've seen adverts online for this miracle cure for erectile dysfunction, or a product claiming to give you 3 more inches in less than a month really does play in to the unrealistic and misguided view point of so many and that is why i created Penis Enlargement Resource – to stop the scare mongering and provide a completely unbiased view point on every product that passes my desk.
Yes! Every product i review i actually have possession of – i'm not simply writing reviews based on other generic online content, so if your reading a review and can't see any unique photos or videos, chances are it's just an affiliate marketer trying to make a quick buck off your insecurities.
So take a step back, read the articles I've written and see which products I'd REALLY recommend, so you can take that first step towards making your penis bigger, stronger or harder.
The journey to natural penis enlargement is not a fast process, it is not an easy process… but if you stick with it, i absolutely promise you, it IS possible.
Chris