One Testicle Softer Than the Other: Should You Worry?
Article Overview
Worried about your testicules? This article covers the potential causes of soft testicules, as well as how to undertake a self-examination and what to look out for.

9 minutes read time
Last updated 30 August, 2022
Table of Contents
[ Hide ]
Infertility is a term no man wants to hear, and just like women should check their breasts regularly, men should be checking their testicles for any signs that something might be wrong. Of course, lumps are what we tend to look out for, but what if you notice one testicle is softer than the other?
A soft testicle is normal unless it is associated with lumps, bumps, pain, or blood in pee or semen. In that case, you might worry that you have testicular atrophy, testicular cancer, low testosterone, or varicocele. Check with your doctor as soon as you notice anything unusual.
This article will look at what having a soft testicle means and whether it should be a cause for alarm. Hopefully, by the end of the read, you'll know more about testicular health and how to improve it.
This Content Was Written By...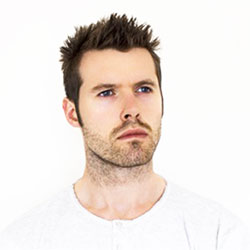 Chris is the owner and creator of Penis Enlargement Resource. He has years of knowledge in the male enhancement niche and has tested and assessed numerous products over the years.