What Is Premature Ejaculation?
Article Overview
Are you struggling to last longer between the sheets? Is your performance already over before your partners has already begun? Reaching orgasm too quickly can be a frustrating and embarrassing condition and in this article I'm going to cover everything you need to know, and what you can do about, premature ejaculation.

7+ minutes read time
Last updated 31 August, 2022
Table of Contents
[ Hide ]
We've all likely asked ourselves the following question at some point in our lives – do i suffer from premature ejaculation?
Whether you've only experienced what you believe to be the symptoms of this common sexual condition a couple of times (and perhaps just tried to ignore them) or you're worried that one occurrence of under performing has become all too regular, you've no doubt started to Google and research what is premature ejaculation and how to stop or cure the symptoms.
In this article we're going to break it down and answer some of the most common questions relating to this embarrassing sexual condition that affects one in three men across the globe – by the end you'll have an understanding of premature ejaculation and a good idea on how to treat it.
What is Premature Ejaculation?
Put simply, the meaning of premature ejaculation is the inability for a man to hold himself back (control timing) from reaching orgasm – generally this lack of control results in ejaculation within 1 to 3 minutes of vaginal penetration having occurred.
As we'll come onto in a minute, that time period of 1-3 minutes will vary man to man in many cases based on when the symptoms started – notably there are two different types of premature ejaculation and specific timescales affect how the condition of PE is generally categorised.
How Common is Premature Ejaculation?
What are the Symptoms of Premature Ejaculation?
Having clarified what premature ejaculation is and how common it is, we'll now be more accurately able to highlight what the exact symptoms of this embarrassing medical condition are – that said, symptoms will invariably differ person to person.
There are generally three-core symptoms that contribute and cause premature ejaculation and allow it to be identified.
Symptom 1: the ejaculation routinely occurs when there is very little sexual stimulation and as a result there is very little ability to control the timing of arousal or orgasm – in some cases ejaculation can occur even before penetration is achieved (this would be classified as severe premature ejaculation).
Symptom 2: due to the inability to control the timing of orgasm this can lead to decreased sexual pleasure. Not only is this a symptom for you (the man) but it can also lead to a decrease in sexual pleasure for your partner – if sex only gets as far as foreplay before it's all over, it's completely understandable that there's going to be some disappointment and decrease in pleasure from both parties involved (especially if it happens time and time again).
Symptom 3: this symptom relates to your mental well-being and how you feel. With repeated occurrences of premature ejaculation, it's understandably easy to start having thoughts and feelings of frustration, embarrassment and even guilt especially if your partner isn't understanding or supportive of what you're going through.
What Sort of Premature Ejaculation Do I Have?
The types of premature ejaculation that you have can be classified as either Lifelong PE (primary) or Acquired PE (secondary).
Lifelong premature ejaculation – this form of premature ejaculation is known as the primary version of the condition. It occurs with the first and all following sexual encounters. This type of Lifelong (primary) premature ejaculation is generally classified as occurring within approximately one minute of vaginal penetration. Statistically this type of lifelong or primary premature ejaculation is thought to affect approximately 2% of the male population.
Acquired premature ejaculation – this is often referred to as secondary premature ejaculation and is a condition that men experience having seen no symptoms in the past however start to develop PE during later sexual experiences. The time scales for acquired premature ejaculation also slightly different – they are generally slightly longer between 3 minutes or less.
So if you're managing to last more than 3 minutes does that mean you don't suffer from premature ejaculation?
Does Premature Ejaculation Get Worse with Age?
Within theory you could say that the symptoms of premature ejaculation resolve over time the older you get.
Some people think that PE tends to affect younger less inexperienced men – that assumption is correct given age generally equates to experience, less case of nerves (hence being more sexually secure) not to mention the body starting to slow down, more stimulation being needed and even onset of other conditions such as erectile dysfunction.
Whilst premature ejaculation may be more common in younger men if left untreated, premature ejaculation can and will get worse with age.
If experienced regularly over the long term, your ejaculation reflex (the reflex that allows the delivery of semen during orgasm) can strengthen and that combined with your premature ejaculation results in what we call rapid ejaculation reflex – basically you've had PE for that long, your body thinks it's normal and hence treatment can be more of an uphill struggle.
Does Premature Ejaculation Affect Fertility/Sperm Count?
Premature ejaculation does not directly affect your sperm count or your level of fertility. That said suffering from PE does have the potential to restrict the ability to conceive.
Firstly premature ejaculation can in some cases be caused by an underlying condition and that underlying condition in turn can affect your fertility levels hence its always advised that you determine the cause of your PE by consulting a medical professional.
Secondly, some men are afflicted by a very severe level of premature ejaculation – what this means is that arousal levels and the inability to control the timing of orgasm can result in ejaculation occurring even before penetration has occurred. Needless to say, if that happens being able to conceive naturally will be a stressful and ineffective endeavour.
Does Premature Ejaculation Cure Itself?
If you've only experienced premature ejaculation once or twice then there is a good chance that it was just nerves, stress or even having had too much to drink.
In that respect the symptoms may well resolve themselves without any direct treatment being taken – you could say that yes it is possible for premature ejaculation to cure itself without any direct intervention.
That however is generally the best case scenario and the reality is if you've experience occurances of premature ejaculation two or three times within a short space of time, it is more likely going to happen again and because you're thinking about it happening again, there's a higher chance of reoccurance on a routine or regular basis.
Put simply you probably going to want to consider and try some form of treatment to alleviate the symptoms.
This Content Was Written By...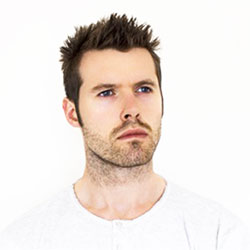 Chris is the owner and creator of Penis Enlargement Resource. He has years of knowledge in the male enhancement niche and has tested and assessed numerous products over the years.