Why Is Viagra So Popular? 9 Main Reasons
Article Overview
In this article I cover why Viagra is so popular and 9 reasons why so many men use it as their primary treatment for erectile dysfunction. I'll also cover what Viagra is and how it works, as well as some additional recommendations worth considering before you pop this rather expensive treatment for ED.

9 minutes read time
Last updated 30 August, 2022
Table of Contents
[ Hide ]
For over 20 years, men with erectile dysfunction have turned to Viagra
to help them rise to the occasion. Other alternatives have since popped up, but many still prefer popping the "little blue pill." So why is Viagra so popular?
Viagra is popular due to various reasons. Not only is the erectile dysfunction drug highly effective, but it's also easily available, FDA-approved, has mild side effects and is suitable for all men. Viagra is also endothelial friendly and tends to improve quality of life when used correctly.
In this article, we'll take a look at why Viagra is so popular while answering frequently asked questions about the little blue pill.
Viagra TV Ad

1 minute, 58 seconds
Mouse over or tap the video to see and jump to the chapters
This Content Was Written By...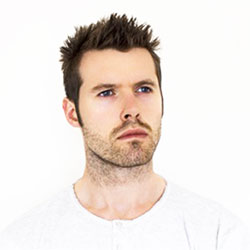 Chris is the owner and creator of Penis Enlargement Resource. He has years of knowledge in the male enhancement niche and has tested and assessed numerous products over the years.