Yoga for Erectile Dysfunction
Article Overview
Yoga has many health benefits, but can it improve your sexual health? In this article I cover how specific yoga exercises can benefit men, beat erectile dysfunction and even raise your testosterone levels. Namasté!

9+ minutes read time
Last updated 31 August, 2022
Table of Contents
[ Hide ]
Erectile dysfunction is often misunderstood and its causes oversimplified. ED can have both physical and emotional causes, and the problem itself can cause more physical and emotional issues.
A lack of erections will no doubt make a man feel badly about his body and sexuality. Those negative feelings then create more difficulties in obtaining erections, and so the cycle continues.
A doctor's script for an erectile dysfunction drug may give a man a stable erection, but it fails to treat the actual cause of the problem. That quick fix of a pill merely masks the underlying issue while risking notable side effects and coming with a hefty price tag.
The ultimate goal of Yoga is to bring balance to the whole person, delivering their physical, emotional and spiritual selves into harmony with each other and with their surroundings.
Yoga is an energetic practice, based around energy flows, and the concepts of "energy" and "sexual energy" are completely interchangeable. It would naturally be assumed that a completely energetically-balanced man would not have dysfunction in any part of his physical body. Therefore, an ongoing and dedicated practice of Yoga would result in a healthy sex drive and fewer (if any) erectile problems.
This solution has no cost and only positive side effects, but will require time and dedication.
Yoga Benefits for Men
In our modern world, we've mislabelled the word "yoga" and most people are surprised to learn that it doesn't mean what they initially thought it did.
First, it may interest you to know that Yoga was created by men, for men. It began in India as a spiritual practice of meditation done only by young, strong, and virile men.
Only very recently in history has it become associated with women, fitness, and expensive leggings. Most of the Yoga available to us is whitewashed and completely devoid of its sexual nature.
Needless to say, that there is more to practicing Yoga than just attending a sweaty class once or twice per week. In addition to the physical poses (asanas), a complete Yogic practice includes meditation, breathwork, mudras, mantras, and much more.
The benefits of Yoga for men, including a boost in testosterone and an increased libido, come from a holistic Yoga lifestyle. That's not to say that adopting a completely new lifestyle is the only way to gain the advantages of Yoga.
It's this interconnected healing and strengthening which indirectly improves a person's sexual health and fertility, and – possibly due to the fact that Yoga was developed by men – there are also specific exercises which directly affect the penis, pelvic floor and libido.
The pelvic floor alone has multitudes of Yogic techniques dedicated to its strengthening and relaxation. The muscles that make up the pelvic floor, which are often misused, tightened or weak in our modern bodies, are essential for the breathing techniques and ejaculation control in Tantric Yoga. With awareness and practice, any man can use Yoga to achieve multiple orgasms
.
It's also worth bringing up an ancient Indian technique
involving the intense pulling and rotating of the flaccid penis in order to stretch the muscles of the pelvic floor, causing the penis to lengthen. These older applications are best done with caution, as they do carry the risk of tissue damage, and it can be difficult to find complete information online.
Can Yoga Cure Erectile Dysfunction?
Which Yoga is Best for Erectile Dysfunction?
While there are some strict "rules" (which vary according to the style of Yoga
chosen and a man's particular needs) there are ways to add the many benefits of Yoga to your life without changing every aspect of your current lifestyle.
To determine which type of Yoga is best for your needs, you must first figure out what your needs are. One simple way to do this is to assess your current energetic balances and imbalances.
For an effective combination of physical and mental stress relief, add restorative yoga to your schedule at least once per week and notice the incredible results right away.
For men with more feminine habits or jobs, with less structure and more relaxation, they will need to build their yang energy with more physical yoga postures.
The type of Yoga most easily accessible in studios and online classes, often called Vinyasa or Hatha, will build fire in the body and balance out yin energy. These varieties might constitute as more of a workout, but should still include meditation and stillness at the beginning and end.
In essence, all traditional Yoga is masculine, but attending classes in a present-day studio will likely include more feminine practices such as free-flowing movements and dance-like sequences.
Try seeking out a male teacher who is experienced in classical techniques or simply do your own research and practice at home.
Does Yoga Increase Arousal Levels?
If it can be said that a man's natural state includes having a high libido, and the goal of Yoga is to restore us to our natural state, then it's evident that following a Yogic lifestyle, or at least incorporating some elements of Yoga into your current lifestyle, will increase arousal to some degree.
The strong, supple pelvic floor resultant of a dedicated Yoga practice can enhance blood flow to the penis and diminish the symptoms of erectile dysfunction (ED) over time. The energy boost and stress relief can act more immediately to restore a man's sexual energy and increase his libido.
Men have been applying Yoga for male libido enhancement for thousands of years. Try looking for a traditional male Tantric Yoga teacher to instruct you on how to grow awareness and mastery of the pelvic floor, introducing the possibility of ejaculation control with ongoing practice.
Increase Male Testosterone with Yoga
Low testosterone is a known cause of ED and studies show that men's average levels are dropping lower every decade. Whether that's due to higher levels of toxins or lower levels of activity, we could all use a boost.
While any exercise will kickstart your testosterone production, certain Yoga postures (including the ones described below) have actually been studied and shown to cause an increase in testosterone and a decrease in the stress hormone, cortisol. This study
by the National Library of Medicine highlighted how yoga stretching results in an increase in testosterone concentrations.
Adding Yoga to the beginning of your day, even a few times a week, will get your male sexual hormones flowing and decrease your risk of impotence caused by low testosterone.
Best Yoga Poses for Erectile Dysfunction
The following postures can each be practiced individually, together in this sequence of 4, or in this longer sequence which is a complete practice to improve men's health.
Asana 1: Bhujangasana
Asana 3: Upavistha Konasana
Asana 4: Savasana with Yoni Mudra
Free Yoga for Erectile Dysfunction Guide
Free Yoga for Erectile Dysfunction Guide
The Full 13 Asana Sequence
Whether you are new to Yoga or practice regularly, we've put together a full yoga sequence that combines 13 different asanas/poses – 4 of which we've covered in this very article.
To grab your free copy couldn't be easier – simply enter a valid email address below and I'll send you this free guide direct to your inbox.
Free Yoga for Erectile Dysfunction Guide
Can Yoga REALLY Cure Erectile Dysfunction?
This Content Was Written By...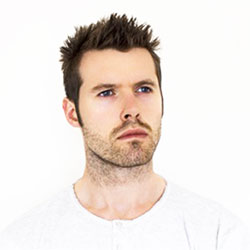 Chris is the owner and creator of Penis Enlargement Resource. He has years of knowledge in the male enhancement niche and has tested and assessed numerous products over the years.