Male Edge Review
Product Overview
Male Edge feels like a modern, fashionable penis extender – its comes in bright colours, its very light and durable but this comes at the cost of feeling less study when compared to more rigid extenders that use metal extension rods. It's a good extender worth considering.
Last updated 6 July, 2023
Pros & Cons
Light Weight Design
Plastic Rods Don't Feel as Ridged
Improved website
FDA Cleared Device
Quick Stats
3 Versions: Basic, Extra & Pro
to
1,000 hour money back guarantee
Free shipping
Want More? Keep reading for my full, in-depth Male Edge review!
Table of Contents
[ Hide ]
Detailed Overview
If you're looking for a penis extender that looks unique, modern and also offers an amazingly lightweight and durable frame, then Male Edge is, without a doubt, the penile traction device for you.
From the company that brought us Jes-Extender, and also in more recent years acquired SizeGenetics, the owners of Male Edge have a wealth of knowledge and expertise in this specific sector and the introduction of Male Edge back in 2008 signalled a positive step away from the other, often heavy, clunky and uncomfortable penis stretchers.
Male Edge claims to:
Grow your penis without pills or surgery
Be medically proven, with documented results
Offer 24/7 support (live chat can be found on their checkout)
Corrects curvature, Peyronies' Disease and Chordee
As far as I'm aware there isn't a traction device on the market that matches Male Edge in terms of vivid colours and lightweight, plastic frame – if you know of one, let me know via the comments section at the end of this review.
Like other penis stretches of this type, the Male Edge is designed to be worn over the base of the penis and, using a variety of comfort accessories, hold the head of the penis in a fully outstretched flaccid state.
This prolonged tension that can be applied to the penis at a varying and customisable strength, allows the ability to correct penile curvature, and ultimately give you a longer (but not thicker) penis size.
At first glance, I absolutely love Male Edge thanks to its modern design and lightweight frame. I'm also notably one of the lucky first few to get their new product packaging that launched in June 2020, however I do have the older versions as well which I'll mention during the course of this review.
All that said though, the big question is, has Male Edge got the quality and strength of tension to help you achieve the results you want or is it simply nothing more than a plastic toy?
Keep reading for my full, in-depth Male Edge review to find out if this futuristic penis traction device is really worth considering over the likes of the heavyweight penis extenders such as SizeGenetics and Jes-Extender.
Unboxing
To kick things off, ordering through the official Male Edge website was pretty straight forward. There is a load of information about the product, as well as the ability to order accessories and spare parts for returning customers.
As with all orders through the official Male Edge website, all products are shipped out from Denmark, whilst although they do list an address in New York, United States, this is purely (it seems) a virtual office.
Despite shipping from Denmark this doesn't stop Male Edge from offering completely free shipping to the United States and all EU countries. I notably purchased the Male Edge devices a few months apart, each delivery arriving in a matter of days packaged discreetly in a non-branded brown shipping box.
You get a choice of payment options via credit and debit card, whilst the addition of PayPal offers an added means of payment and protection if you want it.
There is pricing in United States Dollars and Euros however its somewhat off putting for those outside the US and Europe to not see additional currencies such as British Pounds, along with Australian and Canadian Dollars.
Inside the brown shipping box is an additional brown box for added protection however this has a colour coded "sealed product" label with the SKU code listed. The colour of the label matches the model version you've opted for – blue for the Male Edge Basic, vibrant green from the Male Edge Extra and eye catching red for the Male Edge Pro which opted to focus on in this review.
The previous version contained a zip case which matched the colour of the device (blue, green or red) with rather clever cardboard retail packaging that also sports the same colour scheme for consistency.
What Male Edge have done with the latest version (which is gradually starting to ship from June 2020 onwards), is update the printed sleeve design, whilst also swapping out the padded zip case for a rather plush box.
Other than the revised sleeve and box, the contents of each version of the device is identical to its previous version.
The new printed sleeve features a lifestyle image of a crazy guy seemingly jumping (no clue what that's about) along with a small image of the Male Edge logo and the device itself.
On the reverse there is some statistical data along with imagery and listing of exactly what you get in the box.
Sliding the newly designed box out of the printed sleeve and the glossy black Male Edge logo is revealed on the front of the box – a hidden magnetic strip keeps the box firmly closed.
I've got to be perfectly honest, the new box is nice, it's got a lovely matt finish to it but I am left thinking that the now seemingly discontinued padded zip case was a better, more useful offering – not just something for storage, but something you could feasibly travel with if needed. It does feel like a small step backwards.
What I will say though, is of all the penis extenders on the market, Male Edge definitely has the monopoly where high quality, modern packaging is concerned making every other product feel somewhat outdated and old.
Inside the flip open box, you'll find a plastic collapsible ruler (which also features a protractor for those with Peyronies or penile curvature needing to measure the degree of curvature) and a cleverly printed foldout user guide (in numerous languages) that provides details on how to use Male Edge.
Notably gone is the instructional DVD that used to be included however you can ultimately find all this video content online via the official Male Edge website and Male Edge Youtube channel.
Inside the remainder of the box you'll find the Male Edge penis enlarger (in this version primarily black with some subtle hints of red), as well as 4 rubber straps, 2 protection pads, a roll of cohesive gauze and a rather nice black and red carry bag.
You'll find a full breakdown of what you get with each version of Male Edge, what accessories are included, along with pricing information in my pricing and packages part of this review.
The device itself and a number of the accessories are provided in sealed plastic bags branded with the Male Edge logo – this way you know you're getting a brand new, completely unused device.
How to Use Male Edge
Male Edge is used like any other penis extender, regardless of the different plastic materials used in its construction. The principle of stretching the penis over a prolonged period of time is no different from any other extender on the market.
The device itself, comes pretty much already assembled – in my eyes it's definitely more simplistic than its metal counterparts – however you do still need to measure up and adjust some of the settings to ensure you get a good, comfortable fit.
Measure Your Penis
To start with you need to determine your full, outstretched flaccid penile length, remembering that the Male Edge should only be used when the penis is in a non-aroused state.
Simply hold the head of your flaccid penis using an "o" grip (between your thumb and index finger), and then stretch your penis away from your body at an approximate 90 degree angle.
Using the provided ruler accessory, measure from the base of the penis (or your pubic bone) to the tip of the penis. This will give you your flaccid length in centimetres.
If you find your flaccid length exceeds 12.5cm (the equivalent of 5 inches), then you need to remove and rotate the plastic support (which has the rubber strap looped through it) to give the extender the extra length needed to support and hold your penis.
Notably you don't need to measure your girth, as is the case with penis pumps which are based on an erect, rather than flaccid state. That said, unlike a couple of competitor penile traction devices, Male Edge only offer one sized basal ring so if you're exceptionally girthy, Male Edge is likely going to be too much of a squeeze for you.
How to Assemble & Put on Male Edge
Having correctly measured the size of your penis, it's time to assemble and put on the Male Edge device.
What's slightly different about the Male Edge which you might have noticed (if you're familiar with other penis extenders like SizeGenetics) is the Male Edge extender lacks the rotating screws on either arm allowing you to adjust and increase the amount of traction once you've got the extender comfortably attached to your penis.
In my eyes this is actually a bit of a negative – you can't gradually make adjustments to the length of rods, instead you're restricted to the specific 6 clickable notches on the tension bars.
Sure you can decide where the plastic support with rubber strap attaches to the extender rods (when compressed) but you do lose some level of precision which you get with the heavier extenders that have rotating screws to precisely lengthen or shorten the device.
In addition you might have also spotted the fact that there are no additional elongation bars. Instead you can still achieve anywhere up to 2,800g (100oz) of tension (that's the same amount as you get with SizeGenetics) by cleverly twisting and extending the arms of the device to make it shorter or longer, whilst you can of course rotate the plastic support (as already highlighted), something you can't do with other penile traction devices.
The plastic approach does feel a little flimsy especially when the device is extended to its maximum length setting (with the plastic support rotated and the tension bars at their longest setting) however in terms of convenience, ease of use and also maintaining that low overall device weight (just 60g compared to the hefty 111g of SizeGenetics), Male Edge offers a rather clever and ergonomic design.
This forward thinking design means you can ultimately assemble your Male Edge device as you're putting it on however it is still a fiddly process that takes coordination and practice.
Remove the plastic support which comes with one of the rubber straps already threaded through – also note that on the rubber strap there is a triangle indicator. This should be visible and pointing away from your body. If you can't see the triangle indicator chances are you've got the rubber strap on incorrectly.

At this stage I'd suggest using your flaccid length measurement to extend the plastic traction bars to the required length. In this example scenario, the penis has a flaccid length of 15cm when fully outstretched. Simply twist the traction bars and you'll hear a click – you can then increase/decrease the length as needed. Rotate the bar again to hear a further click, signifying that the bar is locked back in position. In this example I've moved the bars from the 1st to 3rd position. It is important that you do not go beyond the 6th and final rod setting.
Place the circular plastic ring (also known as a basal ring) over the base of your penis and ensure the connected plastic tension rods are positioned to the bottom rather than top of the device.Notably it would have been nice to see something perhaps on the tension arms to indicate which was left or right so you could ensure you don't have the device on upside down. The Male Edge unfortunately doesn't have an additional indent in the basal ring (like SizeGenetics) to better illustrate which way is up!
Next feed the head of the penis through the rubber strap and tighten the strap on top of, or under the foreskin depending on personal preference and comfort. You may find you want to add one of the foam pads for improved comfort.
Now the tricky part. You need to gently compress both the elongation bars down, towards your body but only to the first notch visible through the transparent extension arm rod.At this point you're setting the device to 1200g of tension – you should then clip the plastic extender support to the bars. You'll hear a satisfying click as the extender support which holds the rubber strap and the head of your penis connects to the bars.
When you slowly release your grip on the compressed tension bars, they will start pulling your outstretched penis – gradually applying tension to your penis.
There are notably 2 further notches on the transparent arms of the device; the middle notch gives you 2000g (or 71oz) of tension, whilst the third notch (which is closest to the basil ring) offers the full 2,800g (100oz) of tension.
If you need to adjust you can use your thumbs to push the plastic elongation bars forward, a notch at a time but as highlighted, this tweaking of the device isn't as precise (or smooth) as you get with the likes of SizeGenetics.
How Long Should I Wear Male Edge For?
Male Edge offers what is called a 6 Week Startup Schedule. This essentially means over the course of 6 weeks you slowly and gradually increase the number of hours worn and the amount of traction used.
Male Edge 6 Week Startup Schedule (English)
| Week | Traction in Grams (g) | Traction in Ounces (oz) | Hours per Day |
| --- | --- | --- | --- |
| 1 | 800-1200g | 28-42oz | 1 |
| 2 | 800-1200g | 28-42oz | 2 |
| 3 | 1200g | 42oz | 3 |
| 4 | 1200g | 42oz | 4 |
| 5 | 1200-2000g | 42-71oz | 5 |
| 6 | 1200-2000g | 42-71oz | 6 |
| 7 | 2000g-2800g | 71-99oz | 6 |
| 8 | 2000g-2800g | 71-99oz | 6 |
As with any form of natural penis enlargement, results are slow but if you keep to a routine and persevere, you'll gradually start seeing results from all the hard work, effort and time investment you're putting in.
By week 6, you'll be hitting 6 hours of usage per day, with a mid- to high- traction setting depending on your comfort level, whilst it's very important that you gradually build up to this level of traction and time worn, simply to allow your penis to adjust and adapt to the traction exerted onto your penis.
How to Make Male Edge More Comfortable
As you'll see from my packages and pricing breakdown, there are subtle differences between the Male Edge Basic, Extra and Pro – and this ultimately reflects what accessories you get and the level of comfort you can achieve.
Due to Male Edge having a plastic design and being lightweight, this automatically improves comfort levels when the device is worn for long periods of time. The 60g compared to the 111g of the SizeGenetics really does make a world of difference.
That said, when you've worked up to it, you'll be wearing the Male Edge for around 6 hours per day and even with the lightweight, flexible frame chances are things will get a little uncomfortable.
I'd is recommended that you remove the device every few hours and massage the penis to ensure good blood flow, beyond that though Male Edge does offer a few comfort accessories – which are notably rather limited compared to other extenders on the market – that can help provide the most comfortable experience as possible.
The Male Edge Basic doesn't contain any real comfort accessories, whilst the Male Edge Extra only includes a single protection pad. The Male Edge Pro includes 2 protection pads and 1 roll of cohesive gauze however this does still feel rather limiting when compared against the heavy weight extenders on the market.
Personally I'd perhaps suggest buying the Male Edge Basic, then if you end up needing that additional comfort, you can buy a pack of comfort accessories from the Male Edge accessories store.
This way you can get a few foam pads, no-slip-protech, cohesive gauze, 3M plasters and even some specially formulated disinfectant, moisturizer and talcum powder to keep not just your Male Edge device but also your penis in perfect working order.
Alternatively you can always source some of these accessories from competitor products – a quick check of Ebay for the above highlighted foam pads, reveals some available for a fraction of the cost however I would always recommend purchasing the traction device itself, direct from the manufacturer.
Wearing Male Edge to Work
If you've got a very busy work schedule and one that requires minimal movement (such as working in an office), then the light weight frame of Male Edge is great for those wanting to get a few hours of traction in during the working day.
Due to the clever plastic design of Male Edge, your degree of movement will be a lot more flexible and less awkward in comparison to the heavier, metal based competitor extenders.
I've not tested mine in an office environment specifically, but wearing at home under my clothes, the device is considerably less noticeable when compared to competitor metal based traction devices.
I think if your plan is to wear such a device at work, then the Male Edge device is definitely the product for you – the only other product that is better for wearing under clothes is, in my opinion, the Phallosan Forte which has been designed to be exceptionally discreet, comfortable and suitable for wearing under clothes.
Quite a lot of men also like to combine a penis extender with a penis pump such as the Bathmate range of pumps), so by stretching during the day at work, and then doing a 15 minute pumping session in the privacy of your own home, this provides a great balance between two different penis enlargement products and, equally impressive, faster results.
Wearing Male Edge in Bed
Due to Male Edge being incredibly lightweight due to it's durable, plastic design materials, it is possible to wear the Male Edge device in bed when you're asleep – something you'll struggle with where the heavier penis extenders like SizeGenetics are concerned.
That said, if you tend to sleep on your front, wearing the Male Edge could become rather uncomfortable. Beyond that, there is still the potential for the device to snag or get caught on something especially for those who toss and turn during sleep.
It's also worth noting as has already been highlighted, that devices of this type are designed to generate traction on a flaccid, non-erect penis. During sleep – especially if you're younger or taking a male enhancement supplement in combination with a traction device – you will invariably achieve an erection during the course of your sleep pattern (often without even knowing), so this could have the potential to cause additional discomfort or potential pain.
Wearing any form of penile traction device during the night allows you to put in a load of extra hours but personally, given the potential dangers and you can't properly control the number of hours worn whilst asleep (or take a break from the device every couple of hours), I'd opt to only wear the device when awake.
That said, of all the penis extenders on the market that use traction rods, Male Edge is by far the more suitable in my eyes given it's flexible, lightweight design.
Money Back Guarantee & Warranty
Male Edge offer both a money back guarantee and a warranty for added peace of mind – knowledge that the device you're buying will not only give you results but also that it has the durability to cope with hour upon hour of daily use.
The information in regards to the money back guarantee is, on the website, a little bit confusing and poorly written – perhaps lost in the translation between Danish and English.
In a nutshell the back guarantee states that the Male Edge device if used correctly and diligently, will ultimately increase the size of your penis. The guarantee itself can be claimed within 9 months of your original purchase which gives you plenty of time to test the device.
Notably you do have to signup to a free online measurement tool where you record and track your progress on a weekly basis. This needs to show that you've used the device for at least 1,000 hours of training prior to you being able to claim the money back guarantee.
Ultimately Male Edge is a medically proven device and it works, so if you're not seeing results, it really does come down to the fact that you're either not using the device properly, for long enough or (perhaps) on a high enough tension setting.
Male Edge also offer a one year warranty on all extenders so if the device becomes broken or defective during normal use, replacement parts or a return and repair can be made; quite honestly though, the plastic, as well as being very light weight, is highly durable so I can't see the device breaking even after many thousands of hours of use.
Packages & Pricing Analysis
Male Edge is offered in 3 different versions – Basic (blue), Extra (green) and Pro (red) with pricing varying from up to .
Below you'll find a breakdown of each device, the range of associated accessories and the price available based on your location.
Notably Male Edge does not provide pricing in British Pounds, Canadian Dollars, or Australian Dollars – you're stuck with United States Dollars and Euros for the time being.
Male Edge Packages & Pricing (English)
| | Basic | Extra | Pro |
| --- | --- | --- | --- |
| Extender | ✔️ | ✔️ | ✔️ |
| Ruler | ✔️ | ✔️ | ✔️ |
| Product Box | ✔️ | ✔️ | ✔️ |
| Travel Bag | ✔️ | ✔️ | ✔️ |
| User Guide | ✔️ | ✔️ | ✔️ |
| Rubber Straps | ✔️ (2) | ✔️ (2) | ✔️ (5) |
| Protection Pad | ❌ | ✔️ (1) | ✔️ (2) |
| Cohesive Gauze | ❌ | ❌ | ✔️ (1) |
| Price | | | |
For those in the United States, Canada and Europe, you can also benefit from free shipping.
My Verdict
So does Male Edge actually work? The simple answer is yes!
Male Edge takes the principle and proven method of penile traction to a new level with its lightweight, plastic design and vivid colours.
The process of using prolonged traction to lengthen or correct curvature of the penis, is exactly the same approach used by other penile traction devices on the market. It's a method of correction that has undergone scientific study from the likes of the British Journal of Urology International (BJUI).
This medical research was found to be clinically and medically valid and documented that such devices can provide proven lasting penile growth and curvature correction.
Beyond the independent medical case studies, Male Edge (and Danamedic – the company behind this device) have undertaken further testing and research, as well as surveying their own customers to further highlight the effectiveness of these types of traction devices.
Despite the medical research and the fact that Male Edge can achieve what it says, is Male Edge actually a device worth buying?
Quite honestly in my eyes it really depends on the reason you're buying a penis extender.
If you're looking for gains in size, then I personally think you're better off opting for a penis pump – specifically one from the Bathmate range which requires a considerably lower time investment to achieve results.
From personal experience, a Bathmate pumping session is considerably more enjoyable than having to wear a penis extender for hours on end!
That said, Male Edge is perfect for those who perhaps don't like the vacuum pressure of penis pumps, or that suffer from Peyronies disease, genetic penile curvature or other medical conditions such as Chordee.
I do however wonder if the rigidity of Male Edge due to its plastic frame and design might not be strong enough for those looking to correct curvature, especially when your penile length is longer than average. In such instances I'd personally lean more towards SizeGenetics which feels a lot more durable and sturdy by comparison (at the cost of additional weight). The other alternative is to consider the likes of Phallosan Forte which address the approach to traction in a slightly different way.
Regardless of your reasons for wanting to use a penis extender, Male Edge provides a traction device that feels modern, sleek and ultimately… "cool".
Whether you're looking for length gains or a valid alternative to corrective penile surgery, Male Edge is by far the light weight choice for those wanting to avoid the other, heavy weight, extender competition.
Summary
Modern, sleek and light weight, Male Edge sets itself apart from the older, heavier traction devices on the market. Due to use of plastic its more comfortable when worn for long periods however this comes at the cost of not feeling quite as strong or ridged as the competition.
This Content Was Written By...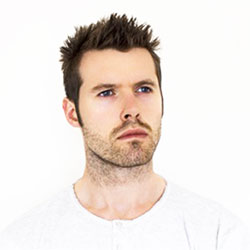 Chris is the owner and creator of Penis Enlargement Resource. He has years of knowledge in the male enhancement niche and has tested and assessed numerous products over the years.