Prosolution Pills Review
Product Overview
ProSolution Pills has been backed by a number of doctors and has a good set of testimonials. There are a lot of good ingredients in the formulation however the pills are paired with a jelqing exercise program which is, quite honesty rather old and outdated.
Pros & Cons
Establish Brand (10+ Years)
Good Blend of Known Ingredients
Poor Quality Bonuses
67 Day Money Back Guarantee
Quick Stats
2 pills per day
to per month
to per daily serving
Save 10% using code PER10
Want More? Keep reading for my mini review of ProSolution Pills!
Table of Contents
Detailed Overview
ProSolution Pills makes some bold claims on it's website, namely stating they are the World's Top Rated Male Enhancement System". At the very least they have one of the largest variety of ingredients I've ever seen packed into each 2 pill serving – a whopping 14 natural ingredients in total.
The reason this supplement is referred to as a male enhancement system (rather than simply a supplement) is down to the inclusion of a rather poor quality, outdated exercise program called Erection Fitness. Notably this is excluded from the smallest, one month purchase option.
ProSolution Pills claims to:
Give you bigger, harder and longer lasting erections
Super charge your sex drive
Allow you to achieve multiple orgasms every night
Put simply, ProSolution Pills is really focused towards the performance aspect of male enhancement – making it bigger, harder whilst giving you a stronger sex drive and libido, combined within improving your overall stamina in the bedroom as well.
The product itself is owned by Leading Edge Health
– the company that brought us VigRX Plus, Semenax and ProEnhance, along with a variety of other supplement products in the male enhancement, weight loss and muscle niches. Leading Edge Health has a good reputation for products in this sector, so by buying ProSolution Pills you can buy in confidence knowing you're getting a good quality product that also attracts a number of bonuses as well as an albeit strict money back guarantee policy.
Pills & Packaging
ProSolution Pills comes in a white box with red and black branding on it. Notably it is quite easy to confuse ProSolution Pills with ProSolution Plus (which I've also reviewed). Both have very similar boxes but notably rather different, variable ingredients.
On the front of the box is the claim of being The World's Top Rated Male Enhancement System, with mention of the number of pills (60) in the box. There is also a reference to the formula of this dietary supplement being New and Improved however quite honestly, this formulation has been around for quite some years.
On the reverse you'll find a list of all ingredients (which I've done a break down of below), information on how and when to take ProSolution Pills – 2 tablets to be taken per day, with a meal – however there is also mention of the ability to take 1 additional pill prior to sexual activity. Do this on a routine basis though, and the 60 pill supply won't last you a full month!
Inside the box you'll find 4 blister packs – each containing 15 pills which are white in colour. The foil on the blister packs themselves feature a repeated version of the ProSolution Pills logo however the pills themselves (unlike VigRX Plus for example) don't sport an imprint of the logo on them.
Product Photos
13 images in this collection
We've taken 13 photos of the ProSolution Pills packaging, blister packs and the actual pills themselves so you can see exactly what you get when you purchase this specific product.
We really do get our hands on the actual products we're reviewing and ProSolution Pills is no different – avoid the fake reviews and always ensure you based your buying decision on REAL people who have actually purchased and used the product.
So many reviews on the web are just rewritten reviews by people that have been even seen the product they "claim" to be reviewing.
Ingredients & Side Effects
Consisting of 14 certified fresh, potent and 100% natural ingredients which have been chosen specifically for their male enhancement qualities, each months supply of ProSolution Pills contains 60 pale white tablets – 15 per blister pack. The recommended dosage is for 2 tablets to be taken per day with a meal however 1 additional tablet can be taken before sexual activity if undertaken.
Each serving contains Zinc Oxide which aid fertility (namely motility and quality) whilst the other ingredients are rather obscure and not very well known. Two of the ingredients are actually trademarked by the company behind ProSolution Pills these include Drilizen (700mg) and Solidilin (400mg) – the idea behind this is the fact that ProSolution Pills don't want to fully disclose their formula however ultimately there is no way of telling if these ingredients are any more effective than the competitors!
ProSolution Pills Ingredients (English)
| Ingredients | Amount Per Serving | % Daily Value |
| --- | --- | --- |
| Zinc (as zinc oxide) | 24mg | 160 |
| Drilizen | 700mg | * |
| Solidilin | 400mg | * |
| Reishi Mushroom (fruit) | 75mg | * |
| Amla (berry) | 55mg | * |
| Bladderwrack (root) | 50mg | * |
| Cassia (bark) | 50mg | * |
| Shatavari (roots & shoots) | 50mg | * |
| Curculigo (roots) | 40mg | * |
| Cordyceps Sinensis (fruit) | 20mg | * |
| Momordica (fruit) | 10mg | * |
| Arjuna (bark) | 5mg | * |
| Apigenin (leaf) | 2.5mg | * |
| Apigenin (leaf) | 200mcg | * |
Other ingredients include Reishi Mushroom which is an antioxidant which can lift mood and increase your virility, Bladderwrack (or Fucus vesiculosus) which is a seaweed that stimulates the thyroid gland and increases metabolic rate, Safflower which helps increase blood flow and Cordyceps which increases testosterone levels. These and the other better known ingredients are only present in very small dosages however – between 5-75mg.
Without full knowledge of what Drilizen and Solidilin are we've unfortunately had to award ProSolution Pills only a 3 star rating for ingredient quality. For a full break down of ingredients and milligram dosages please see the packaging photos located in the photos section of this page.
Regardless of what the key ingredients within ProSolution Pills are, this hasn't stopped this penis enhancement pill receiving glowing recommendations from doctors whilst also being fully inspected and compliant with cGMP regulations (however this reflects more specifically on the Good Manufacturing Practice than the effectiveness of this product).
Pricing Analysis
With pricing ranging from to just per month (with discount code PER10 applied), ProSolution Pills has a similar price for smaller orders when compared to the main competitor, MaleExtra however costs considerably less for a 12 month supply in comparison.
ProSolution Pills Pricing (English)
| | 1 Mth | 3 Mths | 6 Mths | 12 Mths |
| --- | --- | --- | --- | --- |
| Original Price | | | | |
| Discounted Price | | | | |
| Pills Per Bottle | 60 | 60 | 60 | 60 |
| Total Pills | 60 | 180 | 360 | 720 |
| Pills Per Serving | 2 | 2 | 2 | 2 |
| Price Per Month | | | | |
| Price Per Pill | | | | |
| Price Per Serving | | | | |
| Free Shipping? | ❌ | ❌ | ✔️ (US ONLY) | ✔️ (US ONLY) |
Pricing (other than Original Price) is based on the 10% discount code PER10 being applied at checkout.
The bigger the order the lower the monthly price, whilst you'll also see the benefit of bonus products included with your order. These include ProSolution Gel and VolumePills on the most expensive 12 month supply. There is also inclusion of Erection System (an online jelqing exercise program) however the quality of this is exceptionally poor – if you're looking for a jelqing exercise program, you'd be better of purchasing the Jelqing Academy instead.
Money Back Guarantee
Like many, if not all products sold by Leading Edge Health, ProSolution Pills is no different where the money back guarantee is concerned.
You get 60 days to try the product (ensuring you consume the recommended daily dosage of 2 pills per serving), and then if you're not happy with the results you get, you have a further 7 days to raise a refund request and get all the boxes and blister packs (open or otherwise) back to Leading Edge Health.
The 7 day return window is very small, so depending on where you're based (especially for those outside the US), you'll want to choose a fast delivery service, ideally one that features tracked shipping (so you have evidence that the return was received within the timescales specified within the ProSolution Pills money back guarantee policy.
Notably you won't get a refund on your original shipping fee, whilst you'll also have to cover the cost of the return shipping as well.
Ultimately if you're taking ProSolution Pills properly and for long enough, there's really no reason why you should see a notable improvement in your arousal levels and sex drive well within the 67 day money back guarantee period.
Summary
ProSolution Pills contains a great array of ingredients however this could be a bad thing given some of the quantities might not be enough to make any notable difference. Pricing is comparable to other supplements however the focus on Erection Fitness (for potential jelqing size gains) as a bonus doesn't really add any real value due to the outdated nature of the exercise course.
This Content Was Written By...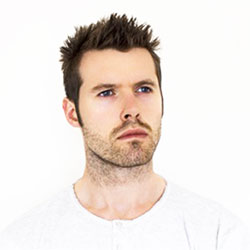 Chris is the owner and creator of Penis Enlargement Resource. He has years of knowledge in the male enhancement niche and has tested and assessed numerous products over the years.