Bathmate Hydromax Review
Product Overview
The Bathmate Hydromax is the mid-range series of penis pumps from Bathmate. Using water you get better support of the penis, more equal pressure and ultimately better results. If you're just starting out, the Hydromax series is a great starting point.
Last updated 6 July, 2023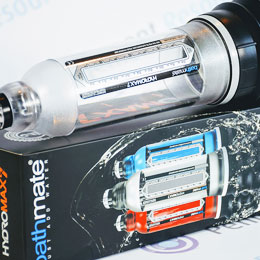 Pros & Cons
Safer & More Effective Than Air Pumps
Requires Water
No handball pump
60 day money back guarantee
Quick Stats
5 Sizes Between 1 to 9 inches
to based on size
2 Year Warranty
Free Worldwide Shipping
Want More? Keep reading for my full, in-depth Bathmate Hydromax review!
Table of Contents
[ Hide ]
Detailed Overview
The Bathmate Hydromax series of penis pumps positions itself as the mid-priced and mid-feature hydropump in the Bathmate range.
It's more expensive than the Hydro7 devices (the original and most basic Bathmate pump) however offers more pressure and comfort. On the flipside, its cheaper and considerably less accessory rich compared to the top of the line HydroXtreme series of pumps.
The Hydromax series (which replaces the previous Hydromax X20, X30, X40 and X50 range) ultimately offers a more varied selection of sizes and benefits that a more serious user would want and expect providing more progressive results without having to break the bank cost wise.
Given its middle of the road features and pricing, it's no wonder this is the most popular and best-selling penis pump from the overall Bathmate range.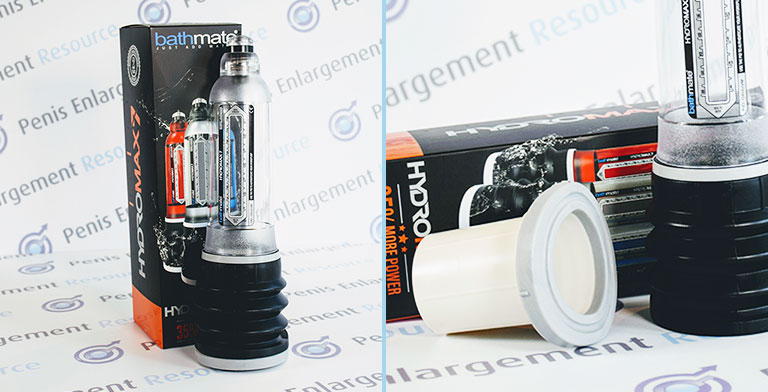 In this review we've got a clear Bathmate Hydromax7 (previously known as the Hydromax X30) – there is no major notable change to the device itself since renaming it back at the beginning of 2019, just subtle tweaks to the retail packaging and logos on the measurement scale.
The Hydromax7 is a midsized device (the same size as the HydroXtreme7) and provides the perfect fit for those over 3" in erect length wanting to reach between 5 to 7".
The full lineup of Hydromax penis pumps consists of 5 devices, each available in clear, blue or red and tailored to the users specific length or girth requirements. You'll find a full sizing break down in the Size & Pricing section of this review.
If you're not sure which Bathmate is worth buying, or how to measure yourself correctly so you buy the correct Bathmate hydro pump, make sure you check out my insightful article which answers the question Which Bathmate Should I Get?
Video Review

13 minutes, 1 second
Mouse over or tap the video to see and jump to the chapters
Unboxing
Arriving in a non-branded plain white shipping box, the packaging is as discreet as you would hope given the potentially embarrassing nature of its contents.
Other than the mention of DX Products as the sender (the parent company behind Bathmate) and the contents quoted as being a "water pump" the delivery by DHL was, as you'd expect and hope, very discreet.
Having removed the shipping container, you're presented with the Hydromax7 retail box – a black, streamlined cardboard box with high quality print and imagery that would look very presentable on the shelf in an offline sex toy shop.
There are subtle differences between the Bathmate X30 and the newly updated Hydromax7 retail boxes, the use of the Hydromax7 logo and some additional splashes of colour, but that's about it.
Size wise the box is considerably smaller than the whopping HydroXtreme version; it measures just 30cm x 9cm x 9cm, weighing in at 368g with the packaging and pump device combined.
Opening up the top of the retail box, there is a simple plastic insert that holds the pump in place during transit and other than the device itself, that's pretty much it.
Bathmate Hydromax Pump
Out of the box and at first glance the Hydromax7 looks and feels like a quality penis pump – the build quality and overall design reflects the long standing reputation of this mass produced hydrotherapy pump.
It's not too heavy weighing in at 305g with the included comfort insert pad attached, 257g without however with water added this weight does obviously increase, so it's worth ensuring you purchase the right size and don't simply opt for the biggest Hydromax9 version.
One big negative that I've identified that is specific to the Bathmate devices is potential water retention.
Essentially water retention is where the penis absorbs water during the pumping process which can result in a donut type ring on the penis.
By not pumping too hard, and taking your sessions slowly (as we'd suggest for any penis pump – hydro or otherwise) you can aim to avoid this rather unsightly and marginally uncomfortable build up of fluid however ensuring you have the correct sized penis pump can further help to reduce the side effects and occurance of the "donut effect".

At the top of the Bathmate Hydromax you'll find a rounded release valve mechanism, at a quick glance it looks identical to the one found on the rather basic Hydro7 device however it's actually an improved version (used on both the Hydromax and HydroXtreme series pumps) that has a super flow latch valve system which locks when pushed to a left or right position. The advantage of this improved valve is that it can be locked/unlocked with just one hand (whilst pumping) which is obviously a step up from the Hydro7 which doesn't have a locking valve feature at all.
It's simple enough to use, setting the black pip in the centre to a central "open" position which allows free flow of water and pressure release through the valve whilst clicking the pip left/right into the closed position equally stops the flow of water.
As I've made apparent in my Bathmate HydroXtreme review, the release valve mechanism on the Bathmate can at times be a little fiddly to use given its rather small and stiff in operation.
It's quite hard to move between the open/closed position and rather fiddly if you end up over pumping and need to release pressure (something that can be additionally difficult under wet circumstances).
That said the valve is very sturdy and compact, whilst Bathmate offers a replacement release valve mechanism which you can quite easily swap out and replace in the event you drop your Hydromax and the valve becomes defective or broken.
There is a slight bubble of plastic as we progress down the cylinder of the penis pump – this is where you can affix a shower strap which can be purchased as a separate accessory – following which the cylinder opens up to its full width; an internal diameter of 6cm without the comfort pad and just over 5cm with it inserted.
On the side of the cylinder you'll find a sticker that features a simple centimetre and inches measurement scale – the sticker also includes various logos and the all-important PID number.
The PID uniquely identifies your device and can be used to register your Bathmate penis pump (click here
to register your existing Bathmate pump) on the official BathmateDirect.com website.
Not only does this allow you to verify that you've purchased a legitimate and authentic Bathmate, it also activates your 2-year manufacturing warranty (which we'd recommend you activate via the following link as soon as you take receipt of your purchase).
Moving further down the pump is where we see the big noticeable difference compared to the cheaper (original) Hydro series penis pump.
The bellow (which is the same on the HydroXtreme series) has been redesigned both in terms of material and size; what this means is better comfort and stronger attainable pressure when pumping and using the Bathmate Hydromax device.
So what has specifically changed in regards to the Bathmate bellow and how has it resulted in a leap forward in terms of the effectiveness of the Hydromax and its ability to achieve the stated 35% more power?
The answer boils down to the material used in the production of the bellow and the density of that material.
With the Hydro7 bellow it feels very rubbery and flexible, more like the sort of material you'd see used on a sex toy – at a guess Bathmate have used some sort of latex rubber.
On the Hydromax and HydroXtreme the material is clearly very different; it's less rubbery, it's firmer and also harder to compress whilst also having a much more premium feel. For these series of pumps it's likely some type of silicone with a very specific material density.
Due to the density and design of the smaller bellow on the Hydromax and HydroXtreme pumps, what this means is that the material when compressed can generate considerably more pressure despite the bellow being roughly a third of the size of the Hydro7 model.
What's equally great about the presumably silicone material used on these higher priced pumps, is that the material is man made, more durable, retains its shape better, not to mention being better for your skin and harbouring considerably less bacteria (although regardless, you should always give your Bathmate a good wash after every use).
Free Jelqing Academy Access
The Ultimate Online Jelqing Course
The Jelqing Academy is a new, revolutionary, hands on approach to increasing the size and performance of your penis.
With 30+ exercises and a diary to track and record your results, the Jelqing Academy provides a refreshing approach to natural, penile exercises.
To claim this free bonus (worth $97) simply buy ANY penis pump from Bathmate Direct during the month of September.
Shop the Bathmate Direct Store
Click here to find out how to redeem.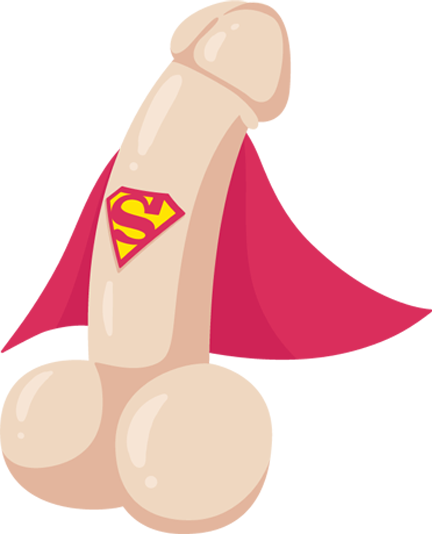 Comfort Pad Insert
Given the improvements to the bellow pump of the Hydromax, the positives of increasing pressure by roughly 35% can mean that pumping down onto the groin region (especially if being used on a daily basis or if you suffer from quite soft, sensitive skin) can not only be uncomfortable, but even potentially leave a physical indent mark on your skin (basically a ring around the base of your penis).
The addition of the Hydromax Long Insert (which notably does NOT fit the Hydro7 series of Bathmate pumps), bridges the gap providing a spongy but firm layer of padding for your pumping sessions.
There are 4 different sizes of Long Insert Comfort Pad, each specific to the size of device you own (so if you need a replacement, ensure you purchase the version that fits your specific Hydromax version.
As already highlighted earlier in my review, with the Hydromax7 you lose around 1cm diameter with the comfort pad inserted so the internal diameter drops from 6cm to 5cm overall.
Something to take note of if you're a little more girthy than most.
Product Photos
29 images in this collection
As you can see, I've got my hands on an official Bathmate Hydromax7 – this product was purchased from the official Bathmate website and is also covered by their money back guarantee and extended warranty. Notably there are a lot of counterfeit Bathmate devices on the market so I'd highly suggest only purchasing from the official website, rather than the likes of Amazon or Ebay (for example).
Recommended Accessories
Unlike the HydroXtreme which comes with a wealth of accessories as standard, with the Hydromax series you literally get the hydro pump and the comfort insert.
Bathmate have, over the last year seriously grown the number of optional extras that you can purchase in addition to the main Bathmate pump you purchase.
There are currently 21 different accessories and 4 warranty upgrades you can purchase beyond the main penis pump device however i personally and honestly feel that just 2 accessories are truly crucial and really worth buying (beyond the inclusion of the long insert comfort pad) especially if your on a really tight budget.
Shower Strap
Priced at a relatively reasonable , if your sessions are going to be primarily "shower" rather than "bath" based, a Bathmate Shower Strap is a pretty essential piece of kit.
Sure you could simply hold the device for the duration of your pumping session, but for those using the device for a full 5 day week with 2 rest days thrown in, especially if you've worked yourself fully up to the maximum 15 minute session in a 24 hour period (as recommended by Bathmate), the weight of that water filled cylinder is very quickly cause quite a strain on your arm as you hold it in place!
Notably as of 2020, the shower strap has been updated with additional Bathmate branding whilst also introducing a measurement scale along the length of the strap.
Capsule Case
For a carry case at almost it might seem like a rather expensive indulgence!
If however you travel regularly or plan on discarding the retail box that came with your purchase, the Bathmate Capsule Case is an absolute must have in my opinion.
It's black and made from a rather flexible and robust plastic, with no logos or identifying marks to indicate the contents.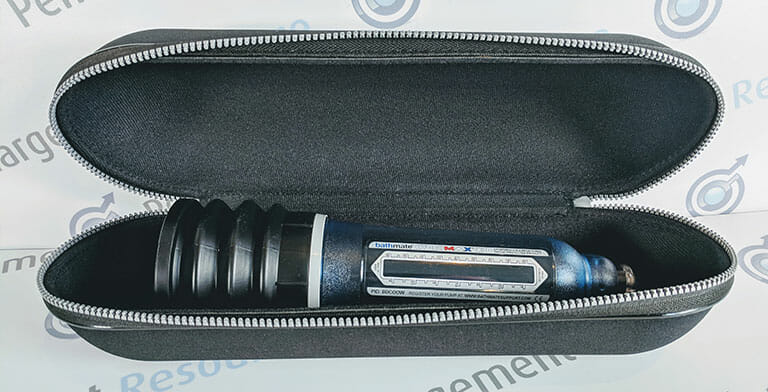 On the rear of the case you'll find a hand strap which can also be used to hang the case up on a peg, whilst the metal finish silvery grey zip features two zippers each with a loophole allowing you to secure you penis pump away from prying eyes (albeit with no padlock included or available via the accessory store).
The case provides a very snug fit for your Hydromax penis pump, but there is just about enough room for a shower strap and a couple of other smaller accessories such as a replacement valve pack, ruler, cushion ring or one of the power rings.
It's a bit of an investment for the price however the Bathmate capsule carry case really will provide your Bathmate with some additional protection, padding and ultimately peace of mind whilst reducing the risk of your devices getting accidentally damaged, broken or discovered.
Money Back Guarantee & Warranty
Given the price point of the Hydromax (which i'll cover in the next section of this review), this isn't the cheapest penis pump on the market but the higher price point is reflected in the effectiveness and also the high build quality and durability of these pumps.
Despite the quality and outlay of buying a Bathmate device (whether it be this model, the weaker Hydro7, or more powerful and expensive HydroXtreme), you want to make sure that your Bathmate pump is not only going to give you the results you're hoping for, but also stand the test of time as well
The Bathmate money back guarantee is designed to cover you for the first 60 days and essentially guarantees the product will work for you, and that you'll be satisfied.
Notably this guarantee is only available to those that purchase via the official Bathmate website and ultimately allows you to return your purchase for a full refund, no questions asked.
The 2 year warranty takes that confidence of quality and results one step further. If the pump breaks, cracks or becomes defective, Bathmate will provide a complimentary replacement part or a replacement device.
Given the fact that Bathmate is an FDA inspected device, the pumps have to pass a very vigorous and stringent set of quality controls and this in term is reflected in the build quality of each pump manufactured.
For those planning on taking their pumping seriously and undertaking a daily routine that last months, if not years, you can upgrade to a 3 (), 5 () and 7 year () warranty or go all out and take the lifetime warranty priced at ().
Quite honestly, if you're going to take your pumping that seriously I'd recommend just sticking with the standard 2 year warranty or, if you really want to upgrade go for the 3 year warranty.
Within that 2-3 year period of regular pumping you're going to start seeing results and they'll come a point when you may outgrow your device.
If you're going to scale back your sessions and your going to be using the device less frequency – perhaps as a means of treating erectile dysfunction – then there is probably merit in considering the 5 year or lifetime warranty.
Don't forget that to take advantage of your warranty, you will need to make sure your device is properly registered on the Bathmate Direct PID page
.
Just for clarity, I've yet to break or damage any of the Bathmate pumps I've got and that's with me dropping them numerous times in the shower!!!
Pricing Analysis & Sizes
The Bathmate Hydromax series comes in 5 different sizes, with the Hydromax7 Wide Boy and Hydromax9 versions offering not just greater length potential but also a wider cylinder allowing those with a larger girth (up to 7.6″ or 19cms) to use the device.
When selecting your device you should always choose the size that best suits your starting size, as although all devices can technically be used with a minimum penile length of 3 inches, having a cylinder that is too large can increase the potential of fluid retention whilst also making the device unnecessarily heavy due to the increased amount of water required to fill the Bathmate device.
Notably Bathmate provide this really useful size calculator
to help you find the right pump version based on your current length and girth, whilst their measurement guide ensures you're measuring yourself correctly.
Below you'll find a Bathmate Hydromax pricing breakdown of each model in the Hydromax series, along with the minimum/maximum length, maximum girth and pricing information based on your location.
Bathmate Hydromax Sizing & Pricing (English)
| | Min Length | Max Length | Max Girth | Price |
| --- | --- | --- | --- | --- |
| Hydromax3 | 1" / 3cm | 3" / 8cm | 6.5" / 16.5cm | |
| Hydromax5 | 3" / 8cm | 5" / 13cm | 6.5" / 16.5cm | |
| Hydromax7 | 5" / 13cm | 7" / 18cm | 6.5" / 16.5cm | |
| Hydromax7 (WB) | 5" / 13cm | 7" / 18cm | 7.6" / 19cm | |
| Hydromax9 | 7" / 18cm | 9" / 23cm | 7.6" / 19cm | |
My Verdict
There's no denying that the Bathmate Hydromax range of pumps work!
Whether you want to increase the size of your penis or improve blood flow for stronger erections or to reduce symptoms of erectile dysfunction, Bathmate provides not just a high quality vacuum device, but one that, when combined with warm water, offers unrivalled comfort and results.
You'll no doubt see temporary results to start but if you stick with it you'll be able to achieve some amazing results from what I'd deem to be possibly the safest penis pump in the industry.
As if my view point wasn't enough, you'll find numerous men's forums where the Bathmate range of pumps receive rave reviews, whilst you only need to look to Youtube to see so thousands of real customers shouting about how amazing this product is.
Beyond the unbiased reviews from every corner of the internet, Bathmate also routinely gathers feedback from there customers – as a result of these surveys, they found that over 70% of Hydromax users reported better erections having used their device.
Further to this, most Hydromax users that were surveyed reported not just an improvement in their sex life as a result of using their Hydromax pump, but also an improvement in libido as well.
So, should you buy a Bathmate Hydromax penis pump?
Maybe! The Bathmate Hydromax is an awesome penis pump and, if you can afford it, gives you much more power and comfort compared to the cheaper Hydro7 – in my view it really is worth paying that little bit more to get the Hydromax!
That said, the Hydromax isn't fault free – i still find the comfort pad rather hit and miss, the release valve some what fiddly and, if you've used an air based penis pump before, the lack of a hand pump could be a deciding factor for you.
It's a good penis pump and really worth buying – it truly is a world away from the cheap, air pressure penis pumps for so many reasons – BUT at the same time, if your budget can stretch to it and your going to take the use of your pump seriously and it's going to be part of your daily routine, I'd highly suggest opting for one of the Bathmate HydroXtreme pumps due to the improved, better fitting comfort pad and inclusion of a handball pump along with a wealth of additional accessories.
Ultimately is comes down to the size of your wallet and the number of bells and whistles you want.
Summary
The Bathmate Hydromax has amazing build quality and comes in numerous sizes to suit your particular penile dimensions. The use of water is a small draw back for those lacking discreet access to a shower, bath or sink but ultimately yields better support, comfort and results when using the pump. The Hydromax is an excellent penis pump only bettered by the more expensive HydroXtreme series of Bathmate devices.

Due to counterfeit products, please ensure you purchase via the official Bathmate website
Free Jelqing Academy Access
The Ultimate Online Jelqing Course
The Jelqing Academy is a new, revolutionary, hands on approach to increasing the size and performance of your penis.
With 30+ exercises and a diary to track and record your results, the Jelqing Academy provides a refreshing approach to natural, penile exercises.
To claim this free bonus (worth $97) simply buy ANY penis pump from Bathmate Direct during the month of September.
Shop the Bathmate Direct Store
Click here to find out how to redeem.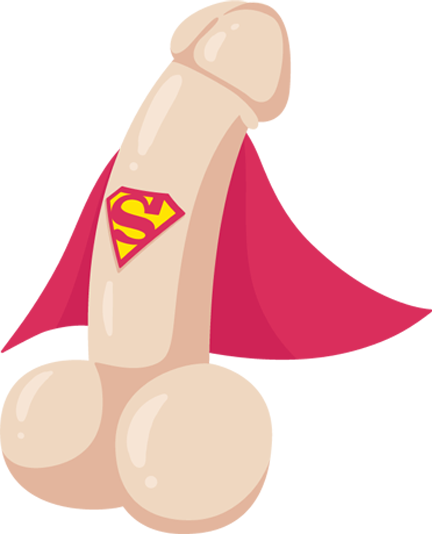 This Content Was Written By...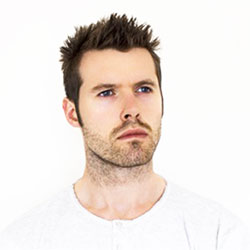 Chris is the owner and creator of Penis Enlargement Resource. He has years of knowledge in the male enhancement niche and has tested and assessed numerous products over the years.