Bathmate Control Review
Product Overview
Bathmate Control is a gel formulated with the intention of helping you last longer in the bedroom or, for those that suffer from it, reduce symptoms of premature ejaculation. Simply apply to the head of the penis and the active ingredients go to work, producing an enjoyable, tingling sensation.
Pros & Cons
Doesn't Numb the Penis
Small Tube & Amount of Gel
No Money Back Guarantee
Silicone & Rubber Friendly
Quick Stats
Stats based on 1 use per day
£11.50 to £15.95 per tube
£0.38 to £0.53 per day
Save up to 30% on bulk orders
Want More? Keep reading for my full, in-depth Bathmate Control review!
Table of Contents
Detailed Overview
For those that want to last longer in the bedroom or are plagued by premature ejaculation due to inexperience, stress or a variety of other physical or physiological factors, the variety of pills and pumps touted to help men regain control of their ejaculations can feel like an ineffective and often time consuming option.
The range of Bathmate penis pumps offers the ability to improve your erectile strength, size and performance in the bedroom, however many men want an approach that isn't going to require weeks or even months of training and that is I guess, why so many men opt for Benzocaine and Lidocaine based products.
These types of numbing products in the form of gels, sprays and creams do indeed combat the symptoms of premature ejaculation but at the cost of a complete lack of sensation – a huge negative side effect which can also be passed on to your partner, leaving them just as numb as you!
Step forward Bathmate Control – a product that I believe is an absolute game changer for men that want more control over their orgasms without having to resort to a product that completely subdues their down belows from any pleasurable sensations.
Bathmate Control Gel claims to:
Give you control over your orgasms without numbing the penis
Work for up to 4 hours after application
Can enhance your erection and penile health
Can increase your libido and sex drive
Be completely safe for use with condoms and sex toys
It's quite a list of claims from a product that doesn't need to be assessed or tested by the FDA (due to the lack of Benzocaine and Lidocaine) so it's going to be really interesting to see whether Bathmate Control can really deliver results and help you achieve what it says… ultimately "control" of your ejaculations.
So let's find out… is Bathmate Control really a cure for premature ejaculation?
Video Review

11 minutes, 38 seconds
Mouse over or tap the video to see and jump to the chapters
Gel & Packaging
True to form, the packaging for Bathmate Control gel meets the high quality standards that we've come to expect from all products within the Bathmate range.
The product box is a glossy black, featuring the brand name – Bathmate – as well as a lifestyle image and the "Control" logo along with the tagline "Prolong Your Pleasure".
What's instantly noticeable is the small size of the product box and the amount of gel you get per tube.
Compare the tube against the likes of ProSolution Gel or Instant Performer (which are for increasing the speed of erections and erection strength), the Bathmate Control tube (and indeed the box as well) is dwarfed by comparison.
Bathmate Control has just as many ingredients crammed into its formula however there is a specific reason for the small tube size…
Bathmate Control offers a tiny 7ml (0.24 fluid ounces) of gel but unlike enhancement gels aiming to improve erection strength via application of the gel to the full length of the penis, the use of Bathmate Control is focused primarily on the glands or head of the penis so application is for a much, much smaller area.
Despite the size of the product box itself, Bathmate have crammed in directions on how to apply the gel (in 9 different languages) and a full ingredients list (although no quantities are mentioned).
Inside the box you get your tiny tube of Bathmate Control (which includes English only directions) and a fold out guide in multiple languages that takes you through the 4 steps of using this delay gel.
Realistically you should only be using a couple of drops of Bathmate Control, so if you end up using more, you might find yourself running out rather quickly.
Product Photos
8 images in this collection
Although my video review provides a really good, indepth assessment of Bathmate Control gel, below you'll find a number of photos of my purchase – these include the product box and tube, as well as a measure of the tube to highlight how truly small it is compared to other gel based male enhancement products on the market. As with all reviews on the Penis Enlargement Resource website, as you can see, I've actually got my hands on the product itself – something a lot of so called "review" websites don't actually do.
Ingredients & Side Effects
Despite being a product that is pitched at those looking to resolve the
symptoms of premature ejaculation
or men wanting more staying power in the bedroom,
Bathmate Control gel
due to the exclusion of Benzocaine and Lidocaine is classified as nothing more than a skincare product.
Due to the exclusion of these specific ingredients that we tend to see in much stronger prescription strength gels, Bathmate have specifically avoided saying or claiming that this is a delay product – instead they've focused their marketing spiel toward helping you last longer by giving you more control of your ejaculations
There are 18 ingredients in total making up the overall Bathmate Control blend – 9 of which are classified as active ingredients; these sort of products generally don't include quantities however given the meagre amount of gel you use per application, the quantity per use is likely to be very very low although hopefully no so low that it doesn't produce results.
Bathmate Control
is a gel-based, all natural formulation which claims to delay orgasms and
help with premature ejaculation
(PE) allowing for longer and more pleasurable sexual activity.
Other formulations that claim similar benefits typically contain local anaesthetics such as benzocaine and lidocaine.
Men with PE appear to have a heightened sensory response to penile stimulation suggesting a link between penile hypersensitivity and PE.
Drugs, such as the anaesthetic agents above, which can selectively desensitize the glans penis are believed to delay ejaculation without affecting the sensation of ejaculation.
That said, typical problems associated with these local anaesthetic-based topical PE treatments are that they might interfere with spontaneity, and could cause numbness in the man or his partner.
Bathmate Control does not contain these drugs and claims to delay ejaculation using a combination of natural ingredients.
Provided below is a review of the properties of each of these active ingredients in Bathmate Control, based on independent literature, and their potential contribution towards delaying orgasms and aiding with symptoms of PE.
VigRX Plus Ingredients (English)
| Ingredients | Amount Per Serving | % DV |
| --- | --- | --- |
| Korean Red Ginseng (root) | 200 mg | * |
| Saw Palmetto (berry) | 200 mg | * |
| Hawthorne (berry) | 200 mg | * |
| Ginkgo Biloba (leaf) | 200 mg | * |
| Damiana (leaf) | 200 mg | * |
| Tribulus Terrestris (vine) | 150 mg | * |
| Catuaba 4:1 extract (bark) | 100 mg | * |
| Muira Puama 4:1 extract (bark) | 100 mg | * |
| Cuscuta 4:1 extract (seed) | 50 mg | * |
| Epimedium 4:1 extract (leaf) | 30 mg | * |
| Bioperine™ | 10 mg | * |
Turnera Diffusa Leaf Extract
Origin: United States, Central America, Mexico
Aka: Damiana, Mexican Holly
Also In:

VigRX Plus
Ginkgo Biloba Leaf Extract
Origin: China, Japan, Korea, Europe & US
Aka: Eun-haeng, Fossil Tree, Ginkyo, Icho
Also In:

VigRX Plus, Viasil
Eleutherococcus Senticosus Root Extract
Origin: Northeastern Asia
Aka: Siberian Ginseng, Devil's Shrub/Bush
Panax Pseudoginseng Root Extract
Origin: Korea, China, and Siberia
Aka: Panax Ginseng, Asian, Chinese, Asiatic Ginseng
Also In:

Viasil, VigRX Plus
Trichilia Catigua Bark Extract
Origin: Brazil
Aka: Catuaba, Tatuaba, Catiguá
Mucuna Pruriens Seed Extract
Origin: India
Aka: Monkey Tamarind, Velvet Bean, Cowage, Cowitch
Also In:

ProSolution Plus
Uncaria Gambir Extract
Origin: Malaysia & Indonesia
Aka: Black Catechu, Catecu, Cutch,Er Cha, Khair
Other (Inactive) Ingredients
Tribulus Terrestris Fruit Extract
Origin: Europe, Asia, Africa, Middle East
Aka: Puncture Vine, Gokshura, Caltrop & Goat's Head
Also In:

VigRX Plus, Semenax, Viasil
Epimedium Grandiflorum Leaf Extract
Origin: China
Aka: Horny Goat Weed, Yin Yang Huo, Barrenwort
Also In:

Semenax, Performer8, Max Performer
Turnera Diffusa (also known as Damiana) is another staple ingredient that I've seen included in the likes of VigRX Plus. Although Turnera Diffusa is known as a stimulant, the exact way in which this works is not completely understood currently.
This herbal ingredient is also well known for being an antidepressant (important for enhancing an erection which can diminish when stress is present), libido enhancing due to its aphrodisiac properties and nervous system restoring which is important for sexual health performance since the nervous system works closely with the endocrine system, which is home to the penis and gonads.
Ginkgo Biloba is one of the most commonly known herbs, and some may have seen it already like I have in products like Viasil and VigRX Plus.
Accidentally discovered as a way to help men with erectile dysfunction whilst trialling it as memory enhancer, this herb has aphrodisiac properties which means it can help get you in the mood for sex.
As well as having a 2,000 year history in China and Korea as a tonic for concentration and stamina, there is no doubt why then that this herb was chosen for this formulation of Bathmate and may be it is enabling men to go for longer in the bedroom.
Eleutherococcus Senticosus also known as 'Siberian Ginseng', is from the family of herbs that are known as adaptogens.
Adaptogens are said to bring the body back into healthy balance on a physiological level, and this particular one is known for improving physical performance when the body is taking part in high intensity exercise.
When it comes to Bathmate Control, this herb seems to tick the main box that this product provides, which is to help you have more stamina in the bedroom. Something that will likely help to increase the time you can keep an erection for.
When I first spotted this ingredient I immediately thought of Panax Ginseng which we've seen in the likes of Viasil and VigRX Plus.
Despite a rather similar name, Panax pseudoginseng is rather different and is designed to improve the bodies blood clotting ability, essentially acting as a thickening agent to slow down or stop bleeding.
It's main benefits include helping to reduce blood pressure and swelling (which no doubt will also aid penile health) whilst the main focus of Panax Pseudoginseng seems to be relational to improving blood flow which is likely to contribute to Bathmate Control ability to increase erectile strength.
Trichilia Catigua is a common herb used in impotence formulas. This is because of its reported ability to heighten sexual arousal in both partners and in men to specifically treat performance problems such as erectile dysfunction.
Catigua as this herb is often known for short, can also help to enhance mood. So alongside keeping sexual desire strong, this herb may help further in Bathmate Control by creating relaxation throughout the nervous system which will help ensure good blood flow to the penis.
Mucuna Pruriens is a herb (also found in ProSolution Pills) that is also known as the 'dopa bean' and is said to promote healthy levels of motivation and sex drive.
Like with many of these herbs that can help sexual health, it too can help boost mood which is very important to ensure a happy ending for all between the sheets.
Mucuna is said to also improve motivation and energy levels, which once these ingredients get into the bloodstream, can also go on to enable more sexual stamina.
Uncaria Gambir is known to help delay ejaculation, making it a useful ingredient for men who want to last longer or struggle with premature ejaculation in the Bathmate Control product.
This is a popular herb in the East, especially for men who are embarrassed living with premature ejactulation as unlike some popular herbs that work in similar way, doesn't act like an aesthetic hence you can still experience full sensation and pleasure during sex.
Inactive ingredients are the ingredients that help to bind the more potent ingredients together, and to give the item a long shelf life without spoiling. The same is true with the inactive/other ingredients of Bathmate Control.
All have been chosen carefully so as not to irritate the delicate skin of the penis, and other surrounding areas. Right down to the water used, which here is purified so as not to include any toxins and irritants from water that has not been purified.
Tribulus Terrestris Fruit Extract is also used in ProSolution Plus, Viasil, VigRX Plus. Whilst in one study this herb found no benefit for men with erectile dysfunction, it did show to help men achieve more sexual desire and firmer erections.
Tribulus is said to help a man achieve 'greater sexual satisfaction' which is why it is a great ingredient to be added to the full Bathmate Control list of ingredients, as firmer erections means a man can go for longer.
Better known (or at least more memorable in my head) as Horny Goat Weed, Epimedium Grandiflorum is another regular ingredient found in supplements such as VigRX Plus, Max Performer and Viasil. Commonly used for treating individuals with a low libido.
The active ingredient is icariin, which is said to inhibit the activity of the enzyme PDE5 that blocks dilation of the arteries in the penis. This action fills the arteries in the penis with blood creating a strong erection, in a similar way to that of Viagra.
Money Back Guarantee
Unlike a great many products within the male enhancement niche, especially those that are consumables (penis pills being a prime example), Bathmate Control does not include a money back guarantee (at least not at the moment) which is quite honestly rather disappointing.
Notably the lack of money back guarantee on Bathmate Control is seemingly pretty standard for these types of delay product, i guess even more so with Bathmate Control as it doesn't numb the penis like other prescription strength competitor products and hence results have the potential to be a lot more varied by comparison.
The likes of Stud 100, Swiss Navy Endurance Rx and Sliquid Ride BodyWorx – all of which contain the numbing ingredients Benzocaine or Lidocaine – don't offer such a guarantee, that said on questioning Promescent they highlighted that their Delay Spray is covered by their 60 Day Money Back Guarantee.
Ultimately not having a money back guarantee is a little off putting and I think having such a fallback for customers, would ultimately speak volumes to the quality of this product, its effectiveness but also the confidence that Bathmate have in their Control gel.
Given the lacking guarantee period I highly suggest that if you want to give Bathmate Control a go, that you only purchased a single tube.
If you do see good results, then you can obviously return to the official website and buy one of their large 3 or 6 bundle supplies to save you some money if you're planning on using the product for the long term.
Pricing Analysis
You'll find that Bathmate Control is available from a number of online and offline retailers much like the other products in the Bathmate range – whether it be their penis pumps, restriction rings or other consumables; as well as Bathmate Control, they also offer a jelqing lubricant called Max Out, and a Pleasure Lube for sexual penetration.
That said, the best price can generally be found through the official Bathmate website – BathmateDirect.com – whilst on larger order sizes you can get the price down to roughly per use if you buy in bulk.
Bathmate Control Pricing (English)
| | 1 Tube | 3 Tubes | 6 Tubes |
| --- | --- | --- | --- |
| Original Price | | | |
| Price per Tube | | | |
| Total Applications | 30 | 90 | 180 |
| Price Per Application | | | |
| Discount | 0% | 13% | 27% |
| Free Shipping? | ✔️ | ✔️ | ✔️ |
Beyond getting a discount when you purchase a 3 or 6 tube supply, by going direct to the manufacturer you'll benefit from improved shelf life, discounts on future orders if you keep yourself subscribed to their newsletter/mailing list, and free worldwide shipping regardless of your order size.
Needless to say, there are plenty of perks from buying direct through the official Bathmate website.
My Verdict
So is Bathmate Control gel worth a punt?
Maybe. For me, someone without the symptoms of premature ejaculation, I'm the type of guy that was never too worried about "staying power".
On average when mentally timing myself without using Bathmate Control, duration of sexual intercourse was generally a little under 10 minutes which as it stands, is slightly above average (6 minutes being the norm as my Understanding Premature Ejaculation article illustrates).
Having applied Bathmate Control a number of times over the course of a month (a couple of times per week rather than literally every day), i definitely saw a positive change in my ability to last longer (increasing to just under 20 minutes in some cases) however how much of that is down to the gel, and how much is purely a result of physiological factors, it's a little hard to gauge and somewhat unknown.
What i will say is that using the Bathmate Control gel definitely takes performance, but also pleasure, to a notably higher level – having applied the gel I experienced a really warm, pleasant, tingling sensation shortly after applying the gel to the head of my penis; I would however say that I did end up using likely more of the gel per application than is suggested, so I can't see my 1 tube lasting much more than 15-20 applications in total.
The tingling sensation once the gel started to work provided an added element of enjoyment to foreplay and sex, although an improvement in erection strength and libido didn't really seem to occur.
The fact that my penis wasn't numbed in any way meant pleasure was just as good (if not perhaps a little better) than usual.
Summary
Bathmate Control has some good ingredients and unlike the likes of Benzocaine and Lidocaine, doesn't numb the penis so your enjoyment is not impaired. That said, effectiveness, amount of gel, high price and no money back guarantee is somewhat off-putting. Personally I'd recommend using Bathmate Control alongside something like ProSolution Plus – a supplement aimed at preventing premature ejaculation.
This Content Was Written By...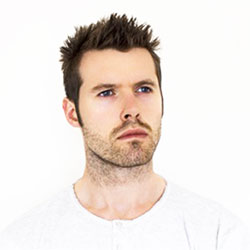 Chris is the owner and creator of Penis Enlargement Resource. He has years of knowledge in the male enhancement niche and has tested and assessed numerous products over the years.